For a second week, the U.S. saw a rebound in the drilling activity nationwide with an increase in the number of active oil and gas rigs, reported Baker Hughes in its weekly report issued on Friday.
At the same time, Oklahoma held steady with a count of 39 rigs. But the number of rigs is still below the 64 rigs reported in the state one year ago.
The national count gained by 9 to reach 641, still 122 fewer than one year ago when there were 763 active oil and gas rigs. In the past week, there was an increase of 2 oil rigs to reach a total of 515 while the number of gas rigs grew by 8 to 121.
The decline from a year ago included a drop of 84 oil rigs and 41 gas rigs.
Texas added 7 to reach 317 rigs while New Mexico was unchanged at 30 rigs and New Mexico's count fell by two to 102. Louisiana stayed at 42 rigs while Kansas continued with 36, according to the Red Top Rig Report.
Colorado saw a gain of one to reach 16 rigs. Pennsylvania was unchanged at 21 rigs and Ohio saw no change from its count of 10 rigs. West Virginia stayed at 8 rigs and the count in Wyoming increased by one to 21.
The Permian Basin saw a growth of two rigs for a total of 322 while nearly all other oil and gas plays were unchanged. The Eagle Ford was unchanged at 49. The Haynesville stayed at 41. The Williston continued with 32 rigs. The Marcellus saw no change from its count of 29 rigs.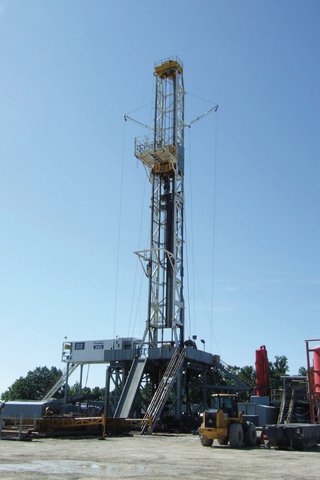 The Ardmore Woodford recorded only one rig, same as a week ago. The Arkoma Woodford, based on the Baker Hughes report, still had no drilling activity while the Cana Woodford was unchanged with its count of 17 rigs. The Barnett continued with no rig activity and the D-J Niobrara stayed at 14 rigs.
The Granite Wash added two rigs to reach a total of 4 while the Mississippi had no drilling activity, again per the Baker Hughes Co. report. The Utica stayed at 10 rigs.