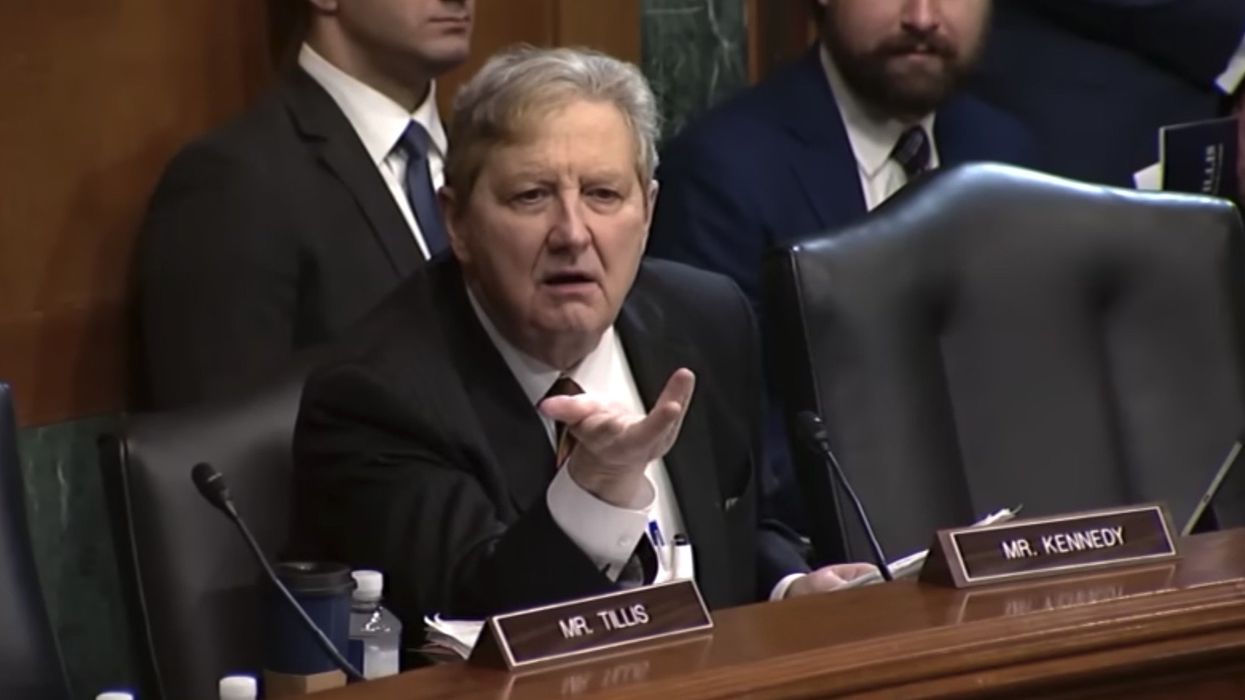 Democrats joked about an Oklahoma judicial nominee who stumbled in providing answers to Louisiana Republican U.S. Sen. John Kennedy during a Senate Judiciary Committee hearing.
Sara Hill, a former Cherokee Nation Attorney General who could become the first Native American woman to be a federal judge in Oklahoma, didn't fare well in being questioned by Sen. Kennedy. She was nominated by President Biden.
If confirmed by the Senate, Hill would be a federal judge who would deal with legal matters, especially those in the energy industry. To Sen. Kennedy, Hill's inability to answer what he considered basic definitions of law raised some doubts about her abilities.
Kennedy tested her legal knowledge, beginning with a question for her to definite collateral estoppel which is a legal doctrine important to civil and criminal law. She couldn't really answered and blamed it on the "bright lights of the moment" reported Blaze Media.
She stumbled again when he asked her to definie the difference between a "stay" and an "injunction" and could not give an answer.
Click here for BlazeMedia