Oklahoma U.S. Sen. Markwayne Mullin's intention of targeting California and the EPA for wanting to ban the sale of internal combustion engines is part-way there.
The House passed his Preserving Choice in Vehicle Purchases Act and it had bipartisan support in winning approval. The measure could soon come before the full Senate.
"We cannot allow California's costly and extreme Green New Deal agenda to eliminate consumer choice for hundreds of millions of American families," said Senator Mullin.
"Our bill, the Preserving Choice in Vehicle Purchases Act is an important step in rejecting the far-Left's attempt to control every aspect of Americans' lives– including what car they drive. I'm thrilled that my colleagues in the House recognize the importance of protecting consumers and maintaining competition in the automotive industry, and I look forward to this bill's consideration in the United States Senate."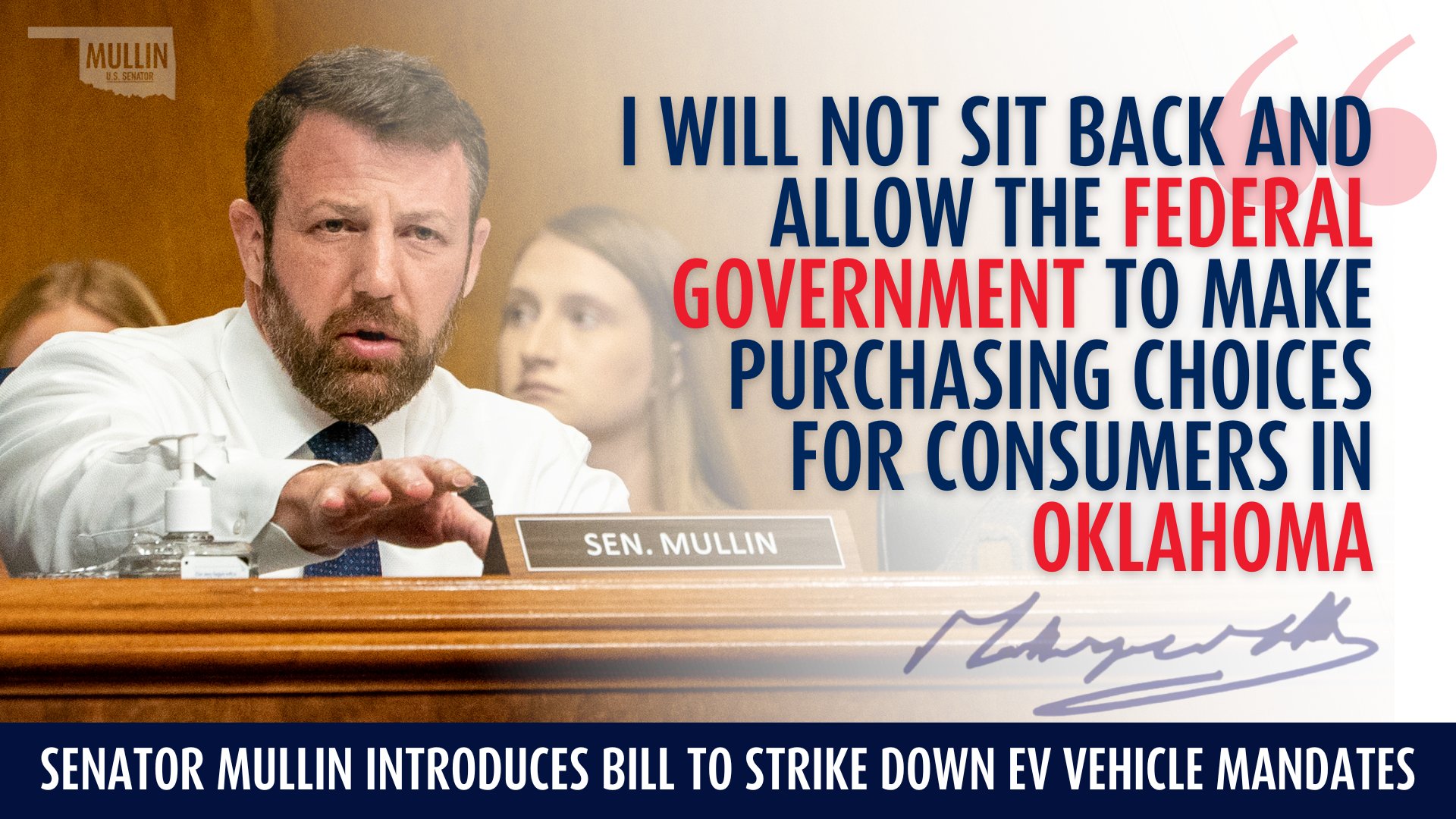 U.S. Senators Roger Marshall (R-KS), Pete Ricketts (R-NE), John Barrasso (R-WY), Ted Cruz (R-TX), Kevin Cramer (R-ND), Dan Sullivan (R-AK), Roger Wicker (R-MS), and John Hoeven(R-ND) joined Mullin in cosponsoring this legislation. Representative John Joyce, M.D. (PA-13) led introduction of the companion bill in the U.S. House of Representatives.
The measure won support in the House on a 222-190 vote and five of Oklahoma's Representatives supported the measure. Rep. Frank Lucas did not vote.
"Democrats' radical green energy agenda has not only costed thousands of U.S. jobs, caused energy prices to skyrocket and has put our national security at risk, but now some states are looking to ban gasoline-powered vehicles in coming years," said Cole, in explaining his vote.
"These outrageous bans would force hardworking Americans to give up the cars that fit within their budget, or have potentially already paid off, and buy expensive electric-powered vehicles instead, which cost $17,000 more on average. It would also limit Americans' choices in the future when selecting a vehicle that best meets their needs and the needs of their businesses."
Congresswoman Stephanie Bice also voted for Sen. Mullin's measure.
"Americans should have the ability to choose what type of vehicles they prefer to drive. The attempt by California and other states to ban internal combustion vehicles is incredibly concerning. We currently lack the baseload power and are far from achieving what is needed for grid electrification."
She said the push toward more electric vehicles would only increase the U.S. reliance on the Chinese Communist Party because it controls the vast majority of mining, processing and manufacturing of critical minerals needed for EV production.
"Sadly, this is just the latest attempt by the Biden administration to federalize every aspect of our daily lives. I was proud to support this legislation and remain committed to fighting back against executive overreach by this administration."
Recently, Biden's Environmental Protection Agency granted California a waiver to impose more stringent standards for motor vehicles. The state is now asking the EPA for a new waiver that would mandate that 100% of vehicles sold in the state must be zero emission vehicles by 2035. In response, the U.S. House of Representatives passed H.R.1435, the Preserving Choice in Vehicle Purchases Act.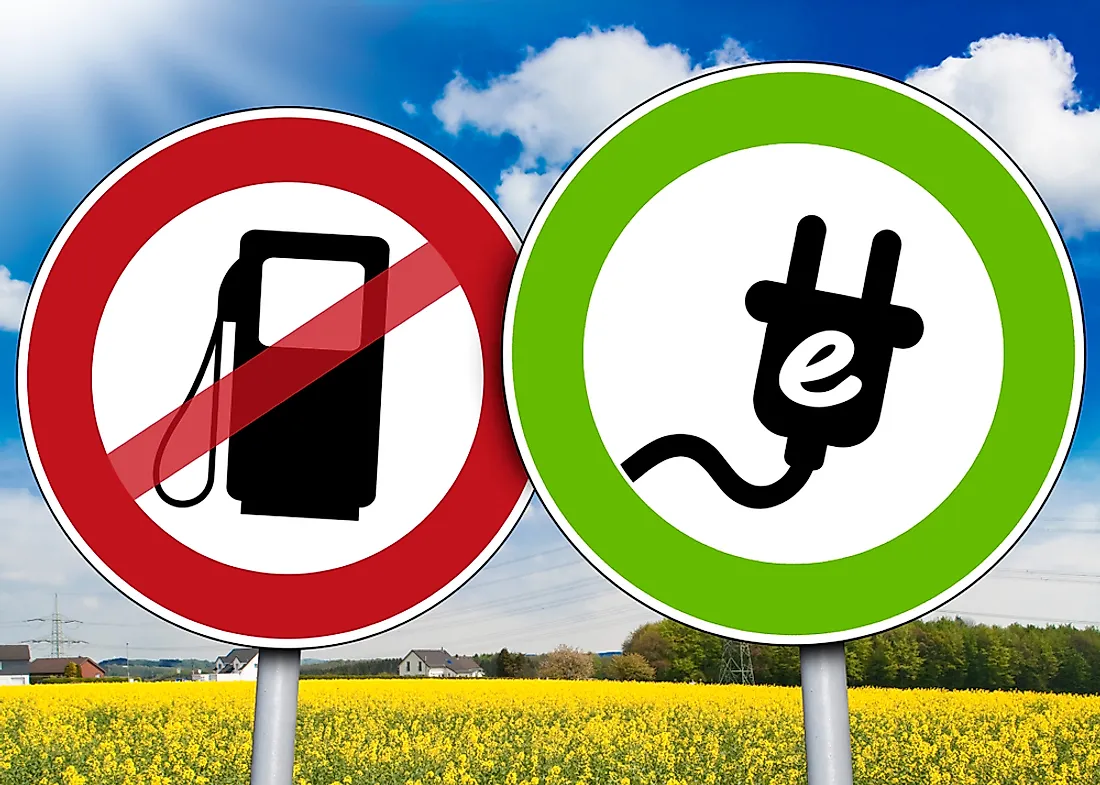 This legislation would prohibit the EPA from granting a waiver to the State of California if its standards would limit the use or sale of new motor vehicles with internal combustion engines. Furthermore, this bill would also require the EPA to revoke any waiver granted to California since January 1, 2022, for standards that would limit the use or sale of internal combustion engines.