The two leaders of Magellan Midstream Partners, L.P. andONEOK, Inc. released a joint video message over the weekend, promoting the proposed merger of their two giant companies based in Tulsa.
Shareholders of each will vote on Thursday, September 21 whether to ratify the proposed nearly $19 billion merger.
The video message featured Aaron Milford, President and CEO of Magellan, and Pierce Norton, President and CEO of ONEOK.
"Our message today is going to center on a simple, but powerful word – A..N..D.. AND – and how it can support the foundation of bringing our two companies together," stated Norton in the video.
"In addition, we also unlocked the Power of AND by turning it into an acronym to establish a way to think about decisions AND maximizing our opportunities: A is for Ask, N is for Navigate and D is for Develop. These three focus concepts will help us achieve the full potential of the combined company," he added.
Below is a transcript of the entire video as the two not only explain their desire for a successful merger, but also their beliefs and philosophies of the energy industry.
Pierce
● Thank you for taking your time to watch this message. My name is Pierce Norton, CEO of ONEOK.
Aaron
● And my name is Aaron Milford, and I am the CEO of Magellan. Thanks for joining us today.
Pierce
● We are coming to you today from The Gathering Place in Tulsa, Oklahoma.
Aaron
● The Gathering Place is a public park designed to bring our community together. It was created through a public-private partnership and both of our companies proudly contributed to the building of this unique place.
Pierce
● This space we are sitting in today is symbolic of how central both companies' commitments are to the communities where we live and work. It's a great place to bring a message of how two companies can BECOME ONE.

Aaron
● Agree, gathering and planning for a future together has been evident since the announcement of the merger. I want to thank everyone for their efforts to get us to where we are today.
● And especially for keeping day-to-day operations running with a consistent focus on safety and customer service.
Pierce
● Aaron, I echo all your comments to both employee groups and particularly for operating our businesses safely and responsibly.
● Our message today is going to center on a simple, but powerful word – A..N..D.. AND – and how it can support the foundation of bringing our two companies together.
● We introduced a concept called "The Power of AND" at ONEOK earlier this year to share with employees the value in strengthening our core business AND looking for new opportunities. But thinking about it from an integration lens, it became a strong way to capture the potential of bringing ONEOK
AND Magellan together.
● The result of this combination will be a more diversified AND stronger company with an even greater potential to make an impact in the industry and the communities we serve. Together, we are a more complete company than we are apart. If you've heard the definition of synergy, which is greater than the
sum of its parts, it captures exactly the potential we see in the combination of ONEOK AND Magellan.
Aaron
● Pierce, similarly, we've used AND in an equally powerful way at Magellan. Over the last few years, we have discussed our goal to optimize how we run our business and continue creating value for our customers and unitholders. We often talk about not limiting our potential by thinking about "this idea OR that idea," but instead challenging ourselves to think differently and find ways to accomplish both "this idea AND that idea." The results have been that synergy you are talking about.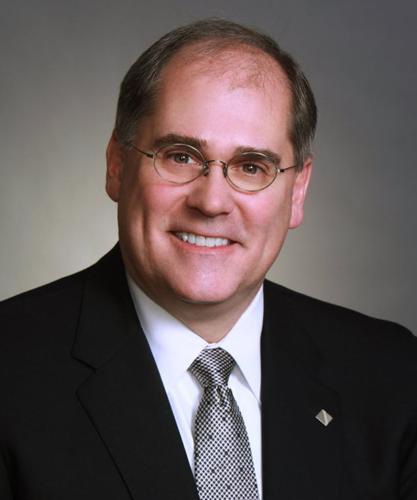 Pierce
● So, we've both experienced AND to help in our pursuit of value for all of our stakeholders, employees, customers, shareholders and unitholders.
● In addition, we also unlocked the Power of AND by turning it into an acronym to establish a way to think about decisions AND maximizing our opportunities: A is for Ask, N is for Navigate and D is for Develop. These three focus concepts will help us achieve the full potential of the combined company.
● First, you must ASK the right questions. Ask to understand before making decisions.
● Second, both companies must navigate through all phases of this combination; through stabilizing, integration and eventually transformation through innovation.
2
● And finally, we must DEVELOP the new organization.
● Our goal is TO BE the best we can become together!
● The new senior leadership organizational structure is Aaron and my primary focus. It will answer a lot of questions and create some new ones.
● Ask, Navigate and develop will become increasingly more valuable as this process unfolds.
Aaron
● Pierce and I know that bringing two companies together can be exciting and unsettling at the same time. It requires a substantial amount of change, and while change is an opportunity, it also brings uncertainty. Over the years, I have learned that even in positive change, it is the transition between where we are today to where we are going that brings various levels of uncertainty. By embracing The Power of AND, we can unite in a mindset that is forwardfocused and solutions-oriented.
Pierce
● In summary, we hope you can see the value in the Power of AND. This common thread can help guide our thoughts and actions as we continue the exciting and challenging work to bring our two companies together. You'll hear more about this concept and integration updates from the IMO in future communications.
● Thank you for taking time today with Aaron and I and thank you for your continued commitment to operate ONEOK and Magellan safely AND
responsibly.
FINAL: INTEGRATION NEWSLETTER CONTENT
VOLUME 1
Name: Integration Insights
Watch: Introducing "The Power of AND"
Listen as Pierce Norton and Aaron Milford share why The Power of AND captures the value of ONEOK and Magellan coming together.
Three Questions With Pierce Norton
Pierce Norton is president and chief executive of icer (CEO) of ONEOK. He joined the company in 2004 and held roles of increasing responsibility before becoming president and CEO of ONE Gas in 2014 when it was spun of from ONEOK as a stand-alone company. Norton rejoined ONEOK in his current role
in 2021 and will serve as president and CEO of the combined company following the closing of the transaction. An Alabama native, Norton earned a Bachelor of Science degree in Mechanical Engineering from the University of Alabama in Tuscaloosa. He also is a graduate of Harvard Business School's Advanced Management Program and a past board member of various trade associations, including the Interstate Natural Gas Association of America, the Texas Pipeline Association and the American Gas Association, where he served as chairman in 2017. He and his wife, Debbie, and dog, Ali Bama (goes by Ali), reside in Tulsa. They have four adult children and four grandchildren.
Can you give an overview of your career path and why you're so passionate about the energy industry?
The overview of my career path can best be described in three phases. The first 16 years were primarily spent in engineering, construction and operations for three different gathering, processing and natural gas pipeline companies – Delhi Gas Pipeline, American Oil & Gas and KN Energy. This afforded me the
opportunity to work across the entire state of Texas and parts of Colorado, Nebraska and Kansas. It was not until joining Bear Paw Energy in 1998 that the commercial phase of my career began.
It was with Bear Paw, Northern Border and ONEOK that my commercial roles covered the 18 states in the middle of the
country from the Canadian border to the Gulf Coast. The third and final phase (the past nine years), I have been blessed to be in the leadership role as President and CEO of both ONE Gas and ONEOK.
Each role has brought with it new challenges and opportunities along the way. What I have enjoyed most is the people and the ability to build something together that is bigger than any of us alone.
Frankly, this is one of the reasons why I've stayed in energy all these years – I believe in the difference we make together in the quality of people's day-to-day lives. We work in an industry with a purpose – one where you wake up every morning and know you are providing vital products and services that impact the  economy and national security and improve people's lives.
In this newsletter, you introduced the Power of AND and talked about energy transformation. Can you share why energy transformation is so important and how you see it applying once ONEOK and Magellan combine?
As we shared in the video, the Power of AND captures the value we see in strengthening our core business AND playing an important role in both the energy needs we have today and the energy transformation needs taking place for tomorrow.
The future of energy is not about one type of energy or another – it's about both the energy we have today and the energy mix we will need tomorrow. To meet the world's energy needs, which only continue to grow, it will take all forms of energy – fossil fuels AND renewables AND nuclear. Each of these forms of energy have their own unique challenges to solve. For fossil fuels, it's emissions. For renewables, it's reliability and storage. For nuclear, it's affordability and acceptance.
The change of the energy mix needed to meet demands is energy transformation in motion, and it's critical to the future of our industry. It's taking what we have today and using it differently in the future by solving the most challenging problems or taking advantage of the greatest opportunities. With thoughtful policies and new technologies, the transformation will take place at the right pace to achieve the right outcomes the world needs – specifically, an energy grid that is centered on affordability, reliability, resiliency and working toward net sum zero emissions.
I see the combination of ONEOK and Magellan as additive, presenting even more opportunities to use what we have collectively to be a part of the solution. It increases the role we can play in the industry as we work together toward the energy mix of the future.
What are you most excited about in the combination of ONEOK and Magellan? In contrast, what keeps you up at night?
I'm most excited about the potential I see in the combination of our two talented workforces coming together. Our people give us our greatest competitive advantage, and they are the key to unlocking the potential of this merger. This will be a historic change for both companies – one that allows us to build on the strong foundation established by those who came before us.
I feel a great sense of responsibility to those who have come before us and pride in what has been passed on to us as I think about our combined future – honoring our respective legacies even as we work toward an integrated future.
As for what keeps me up at night – when I would get asked this question in my previous role, I would always say, "It's what I don't know." My answer has expanded with my own question: "What can I do that would put my mind at ease about what I don't know?"
If every employee is looking out for the right things – potential hazards, impacts, consequences and opportunities – and knows how to engage based on our company values, then there is no question about how to act. That puts my mind at ease. It's also each of our responsibility to ask the right questions – back to
the Power of AND where A stands for "Ask" – to make sure that we're operating in a manner that is safe, reliable and environmentally responsible.
Magellan's Proud History
Magellan's history began on July 17, 1930, with the creation of Great Lakes Pipe Line Company. As the demand for automobiles and refined petroleum products increased in the 1930s, Great Lakes was one of America's first companies to transport gasoline and diesel fuel long distances via pipeline. The pipeline originally connected Mid-Continent refineries to terminals in five states, which were previously served by rail car deliveries.
Initially, terminals were established in Kansas City, Kansas; Des Moines, Iowa; Chicago, Illinois; Omaha, Nebraska; and Minneapolis, Minnesota, with a sixth planned for Coralville (Iowa City), Iowa. The original owners of the company were Continental Oil Company, Barnsdall Oil Corporation, Mid-Continent
Petroleum Corporation, The Pure Oil Company and Phillips Petroleum Company, each of which had a refinery in Oklahoma; and Skelly Oil Company, which had a refinery in Kansas.
In 1933, two new owners bought into Great Lakes – The Texas Company and Sinclair Refining Company. In 1938, Cities Service Oil Company joined the mix as an owner-shipper, while that same year Barnsdall sold its remaining stock. For several decades, Great Lakes grew significantly by expanding its pipeline system, upgrading pipeline infrastructure and transporting an increased amount of fuel blends.
In March 1966, Great Lakes was acquired by Williams Brothers Pipeline Company, the predecessor to Williams Companies. While part of Williams, the company established itself as a major provider of transportation and storage services. Growth continued to be a focal point of the Williams business model until
2001, when it became a stand-alone company with petroleum, ammonia and terminal assets in 21 states under the name of Williams Energy Partners.
In 2003, the company was sold by Williams, and this was the birth of Magellan Midstream Partners, trading under the stock ticker MMP.
Over the past two decades, the company has undergone substantial growth, significantly expanding its operations, both organically through construction projects as well as through the purchase of assets. In 2003, Magellan acquired more than 2,000 miles of refined petroleum product pipelines from Shell. In
2009, the company purchased the Longhorn Pipeline, which runs 700 miles to El Paso, Texas, from Houston, Texas. The reversal and repurposing of the Longhorn Pipeline played a key role in one of Magellan's first steps into the crude oil business.
In 2010, Magellan purchased another 100 miles of pipeline and 7.8 million barrels of storage from BP. In 2013, the company acquired approximately 800 miles of refined petroleum products pipelines, four terminals and 1.7 million barrels of storage from Plains All American Pipeline, adding assets in Colorado, New
Mexico, South Dakota and Wyoming.
Magellan's approximately 1,650 employees are critical to our growth and success, and the safe operation of our assets. Today, Magellan owns and operates the nation's longest refined products pipeline system, which is 9,800 miles. The system includes 54 connected terminals and two marine storage terminals (one of
which is owned through a joint venture).
In addition, Magellan owns approximately 2,200 miles of crude oil pipelines, a condensate splitter and storage facilities with an aggregate storage capacity of about 39 million barrels, of which 29 million are used for contract storage. Approximately 1,000 miles of these pipelines, the condensate splitter and 31 million barrels of this storage capacity (including 25 million barrels used for contract storage) are wholly owned, and the remainder is owned through joint ventures.