Rep. Frank Lucas will likely be among Republican leaders of a House committee who will be part of an anticipated anti-ESG backlash in Congress—a targeting of Wall Street and corporate America for paying too much attention to environmental concerns and not enough to making money.
He sits on the House Financial Services Committee where he is the second ranking Republican behind North Carolina congressman Patrick McHenry who is expected to head the Committee with Republicans in control of the House.
McHenry has made it clear he opposes the SEC's proposed climate-risk disclosure rules which he calls a "far-left social agenda."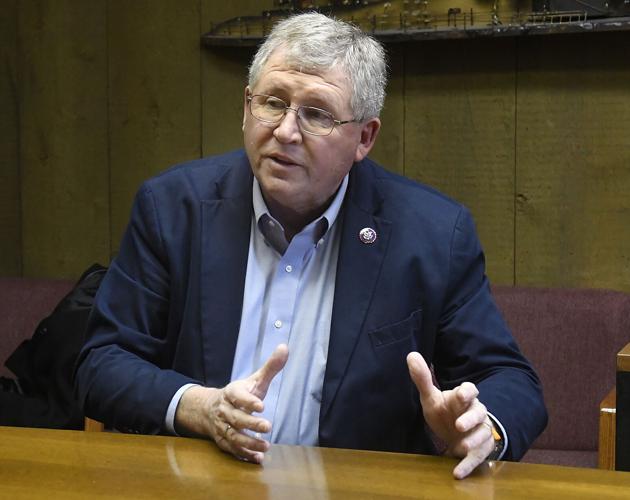 Rep. Lucas has sided with McHenry and other Republicans on the committee in the past several months. Last year, as OK Energy Today reported, Lucas was among those on the committee who stood up against the "ESG Disclosure Simplification Act of 2021" stating it would discourage companies from going or staying public.
"Instead of attacking American companies and reducing investment options for Americans, Committee Republicans want to support American businesses and everyday Americans trying to save their hard- earned money," stated Lucas and the others.
Whether ESG played a role in his decision, but Oklahoma billionaire Harold Hamm recently took his company, Continental Resources, private by acquiring the remaining public shares. In a November letter to the company employees, Hamm declared, ""Our freedom was key to our success prior to going public, and it will be integral to our continued success for decades to come. Freedom to produce. Freedom to develop. Freedom to explore. Freedom to lead. Freedom to innovate. Freedom to invest. Freedom to grow."
The anti-ESG movement resulted in a new law that took effect late last year in Oklahoma where the state will drop investments of companies that target the oil and gas industry. The Energy Discrimination Elimination Act of 2022 requires the State Treasurer to create and maintain a list of financial companies that boycott energy companies.
While some say such red state laws punish climate-conscious companies, defenders of the laws contend energy is good business for Oklahoma and other oil and gas states.
OK Energy Today reported in December that the Oklahoma Treasurer launched an investigation to identify possible firms that might discriminate against oil and gas investments. The office is reviewing the responses from the various retirement systems in the state government to see if some companies should be eliminated from state business.
There could be more attacks on the ESG efforts of some firms reported Inside Climate News. Red-state attorneys general have signaled their readiness to go to court to challenge both the SEC and corporate and Wall Street ESG policies. Notably, they suggested in a letter to BlackRock last year that its activities with net-zero emissions groups raised antitrust concerns.
Click here for Inside Climate News