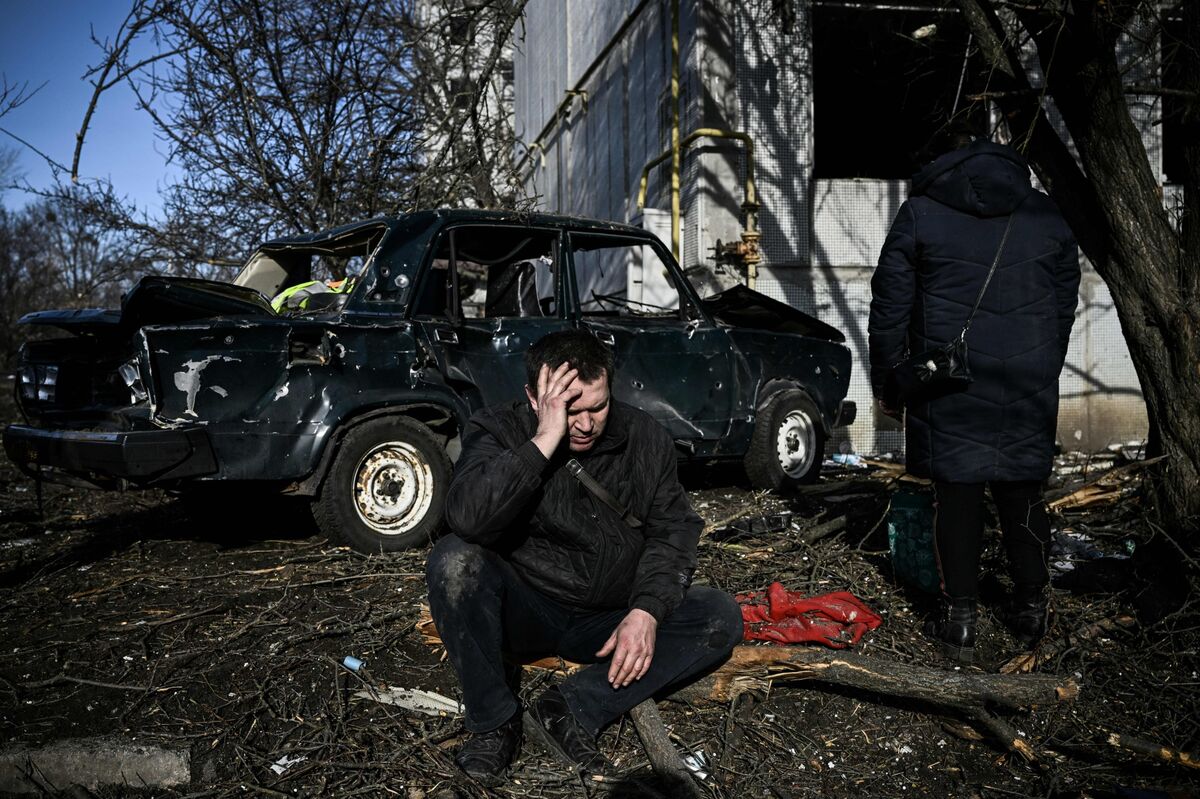 The expansion of Russia's war against Ukraine prompted crude oil prices on Friday to soar to nearly $116 a barrel while the global benchmark in London hit $118. Some Oklahoma energy stocks also made sky-high gains.
West Texas Intermediate crude for April delivery went up $8.01 on Friday and settled at $115.68 a barrel in trading on the New York Mercantile Exchange.
Brent crude for May delivery shot up $7.65 and finished the day at $118.11 a barrel on ICE Futures Europe.
Analysts believe prices will likely go higher this week, not just from the world anxiety over the deadly fighting in the European country targeted by Russian leader Vladimir Putin, but also because of U.S. nuclear talks with Iran. It could open the door to Iranian crude returning to global markets.
April natural gas rose 30 cents to $5.02 per 1,000 cubic feet.
The impact on Oklahoma energy stocks was strongly evident. Cypress Environmental went up more than 18% for the day while Mammoth Energy had a nearly 15% gain, and others with double-digit improvements were LSB Industries and SandRidge Energy. Chesapeake Energy had a more than 8% gain.
Alliance Resource Partners, L.P.
Blueknight Energy Partners LP Common Stock
Chesapeake Energy Ord Shs
Continental Resources, Inc.
Cypress Environmental Partners LP
Magellan Midstream Partners, L.P.
Mammoth Energy Services Inc
Other energy stocks had strong trading on Friday according to the Texas Energy Report which indicated Occidental Petroleum had a nearly 19% gain.
Apache (APA) up 1.20 at 39.47 – change 3.13%
Cheniere (LNG) up 6.02 at 139.63 – change 4.50%
Chevron (CVX) up 2.43 at 158.65 – change 1.55%
ConocoPhillips (COP) up 2.86 at 100.27 – change 2.93%
Diamondback Energy (FANG) up 3.68 at 137.80 – change 2.74%
Energy Transfer LP (ET) up 0.06 at 10.43 – change 0.57%
Enterprise Products Partners (EPD) up 0.39 at 25.43 – change 1.55%
EOG Resources (EOG) up 2.46 at 118.75 – change 2.11%
ExxonMobil (XOM) up 3.05 at 84.09 – change 3.76%
Kinder Morgan (KMI) up 0.45 at 18.84 – change 2.44%
Marathon Oil Corp. (MRO) up 0.92 at 23.81 – change 4.01%
National Oilwell Varco (NOV) up 1.28 at 18.32 – change 7.51%
Occidental Petroleum (OXY) up 8.40 at 56.15 – change 17.59%
Phillips 66 (PSX) up 1.30 at 84.30 – change 1.56%
Pioneer Natural Resources (PXD) up 3.08 at 241.16 – change 1.29%
Valero (VLO) up 1.79 at 85.98 – change 2.12%
CLOSING TOP UTILITY STOCKS
American Electric Power (AEP) up 2.35 at 96.33 – change 2.50%
CenterPoint (CNP) up 0.75 at 28.99 – change 2.65%
Entergy (ETR) up 2.88 at 112.24 – change 2.63%