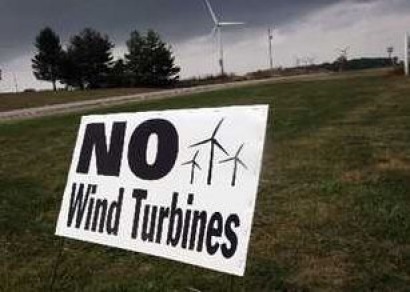 Not everyone is eager to jump onto the band wagon of wind and solar power. Just look at what seven townships did in southwestern Ohio.
They banned commercial wind and solar projects because of the strong pushback from local residents such Mary Durbin of Tate Township in Clermont County where a public meeting was held.
"Don't tell us what we need when you don't live there. You don't live there," she said in response to efforts of Nestlewood Solar seeking permission to build a solar farm close to her home.
The Clermont County Commissioners followed up with a unanimous vote to ban the large solar and wind projects reported WCPO TV news.
Click here for WCPO TV