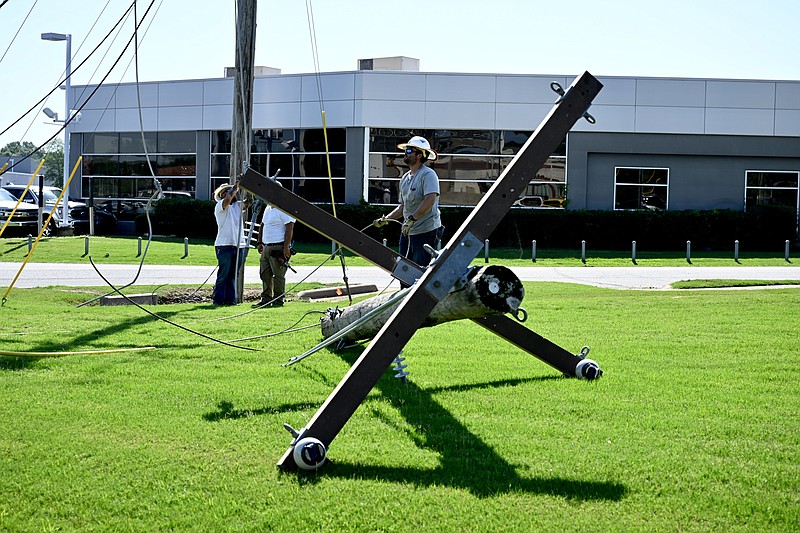 Just as major utilities across Oklahoma wrapped up their power restoration following the early June severe weather, Arkansas  was left reeling with storms on Sunday that killed two, injured another and left thousands without electrical power.
Willie Gilmore, a spokesman with the National Weather Service said 50 to 80 mile an hour winds left two dead in Carlisle when they toppled a tree onto a home. There was no confirmation of a tornado.
On Monday, Gov. Sarah Huckabee Sanders declared a state of emergency in response to the Sunday storms that left more than 147,000 without power.
Her executive order exempted vehicles that are responding to the outages from having to stop at highway weigh stations until July 1. She also suspended "all provisions of regulating" for the Office of State Procurement, the Arkansas Building Authority and the Office of Personnel Management as they assist the Arkansas Department of Energy and Environment and Department of Public Safety with the recovery efforts.