Groundbreaking ceremonies were planned this week on the nation's biggest wind farm and the transmission line that will carry the electricity from Wyoming to California.
The TransWest Express is the name of the transmission line that will carry electricity from the $5 billion, 3,000-megawatt, 600 turbine Chokecherry and Sierra Madre wind farm. Both giant projects belong to the Anschutz Corporation, which is owned by oil and gas billionaire Phillip Anschutz, yes the Phil Anschutz who until a few years ago owned The Oklahoman newspaper in Oklahoma City.
The projects are scheduled to come online in late 2027.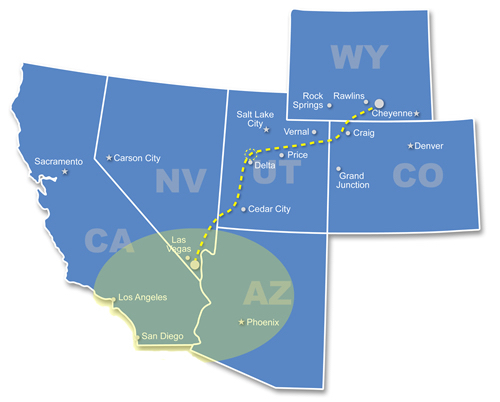 It was in April when federal regulators approved the TransWest project, one that developers estimated will prevent 7 and 11 million tons of carbon dioxide a year and provide enough electricity to power 1 million homes. The project was first proposed 17 years ago.
The creation of the massive project is a sign of the times, reflecting wind power growth in Wyoming. In the past four years, wind generation capacity in the state doubled as 600 turbines were added—most in the southeast part of the state.
The addition of Chokecherry and Sierra Madre will double the amount as a 2022 University of Wyoming report indicated five ore wind farms are planned for the state.
If the construction stays on schedule, Wyoming could be challenging Oklahoma and Iowa for rankings in the nation's top five states for wind energy. Wyoming is currently ranked 14th but 60% of the wind powered electricity in the state is transferred to other states.