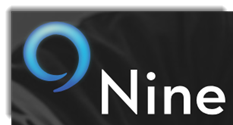 Houston's Nine Energy Service, Inc., a company with operations throughout Oklahoma's STACK play, reported a loss of more than $6 million in first quarter revenues but it didn't surprise company President Ann Fox.
"First quarter results were as expected, with revenue within our original guidance, "said Fox in a statement after the company shows first quarter revenues of $163.4 million and a $6.1 million net loss or 19 cents a diluted share. Adjusted EBITDA was 25 million.
"We have seen a softening in the market due largely to the decline in natural gas prices over the past several months, resulting in a decrease in activity and pricing thus far in 2023 versus Q4 levels," added Fox.
"We continue to believe we have one of the top completion tool portfolios in the U.S. We increased the total number of StingerTM Dissolvable plugs sold by approximately 23%, due in large part to a significant international sale, and increased completion tool revenue by approximately 7%, in each case, quarter-over-quarter."
Fox went on to say recessionary fears in the global market are affecting commodity prices but she remains optimistic on the outlook for the energy sector.
"Looking ahead, U.S. rig and frac crew counts are good proxies for both our revenue outlook and potential pricing leverage. Activity levels thus far in Q2 are down, and we continue to see some pricing pressure from select customers, especially in the Northeast and Haynesville. As a result of this, we expect Q2 revenue to be down slightly sequentially to Q1."
During the first quarter of 2023, the Company reported net cash provided by operating activities of $4.0 million. Capital expenditures totaled $5.0 million during the first quarter of 2023.
As of March 31, 2023, Nine's cash and cash equivalents were $21.4 million, and the Company had $26.0 million of availability under the revolving credit facility, resulting in a total liquidity position of $47.4 million as of March 31, 2023. On March 31, 2023, the Company had $72.0 million of borrowings under the revolving credit facility.