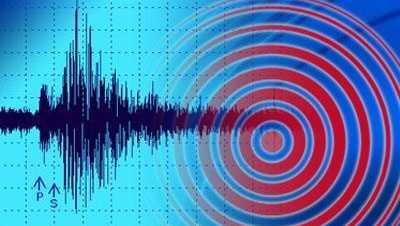 A day after a series of  earthquakes, the largest recorded as 4.0 magnitude near the town of Carney in Lincoln County, state regulators issued a directive to reduce disposal in wells within a 10-mile radius of the epicenter.
The quakes occurred Thursday morning and the epicenter was about 2.5 miles southeast of the town. Residents in Oklahoma City, Guthrie, Stillwater and Choctaw also felt the quakes
"I was just woken up in the early hours, about 4 a.m., with the entire house shaking. We're so close to resurrection Sunday; I thought the Lord was already coming," Mayor Bo Gibbs told KOCO News.
On Friday, the Corporation Commission's Oil and Gas Conservation Division issued the directive reducing the oil and gas wastewater allowed to be disposed with the 10-mile area of the 4.0 earthquake.
At least 23 disposal wells are affected by the order which restricts the injection of the wastewater into the Arbuckle formation, the deepest in the state's geological makeup.
Twelve wells within 6 miles of the epicenter are to be shut down indefinitely, according to the announcement by the Corporation Commission. The list includes 3 wells operated by Terzan Energy II LLC, 2 by EastOK Energy Partners, 2 by Express Oil & Gas, 2 by Freedom Operating Company LLC, and one each by Onpoint Oil & Gas, Enersource Petroleum Inc. and Marjo Operating Mid-Continental LLC.
The remaining 11 wells in the 6 to 10 mile area will have their injected volumes limited. Disposal wells which have an average injection of 500 barrels a day or less in the latest 30 day period must not exceed that average. Disposal wells with average volumes over 500 barrels a day must reduce volume by 50 percent.
The volume reductions and shut-ins will be phased-in over a four week period in order to avoid a sudden change of pressure which theoretically could increase the risk of a seismic event.
Reducing the volume of oil and gas wastewater into the Arbuckle formation has been credited by the scientific community with being a key element of the more than 90 percent reduction in 3.0 magnitude earthquakes in Oklahoma since 2015.