Some major executive appointments were announced this week by American Electric Power and for one PSO executive in Tulsa, it means a major promotion.
Peggy Simmons, currently president and chief operating officer (COO) for Public Service Company of Oklahoma (PSO), has been named executive vice president – Utilities. AEP's seven utility company presidents and AEP's customer service support organization will report directly to Simmons.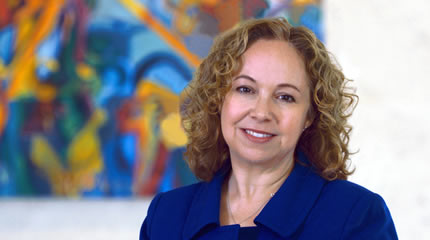 American Electric Power  has named Leigh Anne Strahler president and chief operating officer of Public Service Company of Oklahoma (PSO), effective this week.
Strahler will report to Simmons, who in her new role leads the activities of all AEP utility operating companies and customer support.
"It's been an honor to work with my talented colleagues at PSO, community leaders and all other stakeholders in our service territory to power communities across Oklahoma, and I'm
proud of the great things we've accomplished," Simmons said.
"Leigh Anne brings a diverse operations background and expertise in the industry's unique regulatory climate to PSO. Her leadership will help ensure we can continue providing the excellent service that customers have come to expect. Leigh Anne's knowledge and creativity will strengthen PSO's efforts to deliver innovative energy solutions that create value for customers."
"PSO achieved the highest customer satisfaction scores in company history in 2021 for both residential and commercial customers, while also bringing more clean energy to customers
through the North Central wind projects," Strahler said. "I look forward to working with the PSO team to continue this positive momentum and build upon our tradition of engaging in our
communities and delivering clean, reliable energy and superior customer service."
Strahler most recently served as vice president of Regulatory and Finance for PSO's sister company, AEP Texas, where she was responsible for directing regulatory and financial activities. She previously was director of Business Operations Support for Appalachian Power, another PSO sister company.
Strahler joined AEP in 2006 as a senior cost control analyst in
AEP's Generation organization. She also held leadership positions in AEP's Operations and Performance Transformation group with responsibility for implementing process improvements across the company. Before joining AEP, she worked at Limited Brands and IBM Global Services.
Strahler received a bachelor's degree in economics from Bethany College and a master's in business administration from The Ohio State University. She completed the G100 Women's Leadership Acceleration Program and the AEP/Ohio State Strategic Leadership program.
She is a graduate of Leadership Columbus and past president of the Junior League of Columbus. Strahler is chair of the board for the Purple Door, a domestic violence shelter headquartered in Corpus Christi, Texas.
Simmons was president and COO of PSO for more than four years. During her tenure, she was active in numerous nonprofit organizations and served on the board of trustees for the Tulsa Performing Arts Center Trust and Tulsa Community Foundation; the board of directors for the State Chamber of Oklahoma, Tulsa Regional Chamber of Commerce and Tulsa Area United Way; as well as the advisory council to Healthy Minds, Meals on Wheels Metro Tulsa and Tulsa African American Leadership Academy.
Additionally, Simmons serves on the Southwest Power Pool (SPP) Members Committee and the Federal Reserve Bank of Kansas City Economic Advisory Council.
Chris Beam, currently president and COO for Appalachian Power, has been named executive vice president – Energy Services, with oversight of AEP's generation, transmission, nuclear, supply chain, procurement, fleet, and safety and health organizations.
Aaron Walker, currently vice president of Distribution Region Operations for Appalachian Power, has been named president and COO of Appalachian Power, succeeding Beam.