Oklahoma was notified this week that it was one of 34 states along with Puerto Rico to get a share of $900 million to create a national electric vehicle charging network.
The Biden administration wants the country to transition away from gas-powered transportation and anything to do with fossil fuels.
Tim Gatz, Secretary of the Oklahoma Department of Transportation was notified Wednesday of the government's approval of Oklahoma's Electric Vehicle Infrastructure Plan, a plan that must win approval as required under the Federal Highway Administration's National Electric Vehicle Infrastructure Formula Program.
"Based on the review and the recommendations provided by the Joint Office of Energy and Transportation, FHWA has determined that the Oklahoma EV Infrastructure Deployment Plan is approved for implementation," wrote Gloria M. Shepherd, Associated Administrator of the Office of Planning, Environment and Realty.
"With this approval, Fiscal Year 2022 funds are now available to Oklahoma for obligation," she added. Her letter did not disclose how much funding will go to finance Oklahoma's EV plan.
The Oklahoma NEVI Plan began in April 2022 and was led by the Oklahoma Department of Transportation (ODOT) and Oklahoma Secretary of Energy and Environment (OSEE), in coordination with state agencies, local Metropolitan Planning Organizations (MPOs), Regional Transportation Planning Organizations (RTPOs), Clean Cities Coalitions, utilities and public stakeholders and committees per FHWA's recommended stakeholder groups from their 90-day guidance.
The notification came on the same day President Biden attended the North American International Auto Show in Detroit where he praised the manufacturing of EVs, saying they will be key to reducing greenhouse emissions that cause global warming.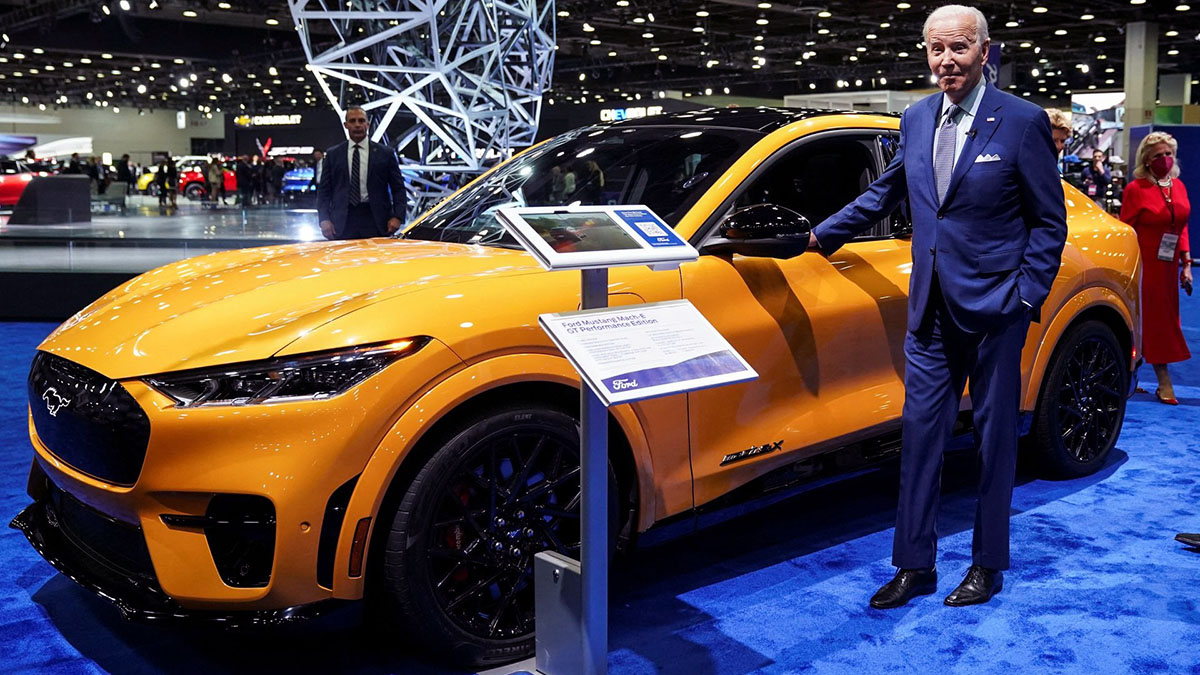 He did not mention the high prices on most EVs nor the fact that the national average for such a vehicle is anywhere from $63,000 to $66,000. Biden's goal is the installation of 500,000 chargers along the nation's highways.
Federal officials said they will continue to review the plans not approved in this round with the goal of approving all the states' EV roadmaps by Sept. 30.
Biden's infrastructure law provides $5 billion over five years for the electric vehicle charging network.