Laredo Petroleum, Inc. announced the $110 million sale of some of its properties in the Permian Basin, where the Tulsa Company has carried out its operations.
The company said it divested itself of certain non-operated properties in Howard County and the sale is subject to customary closing price adjustments.
Laredo expects to close the sale in October 2022 with an effective date of August 1, 2022. The sale involved 1,650 net acres where the expected full-year 2023 average net production will be 1,800 BOEPD with 72% oil. Laredo stated the sale does not reduce the its eight-year inventory of operated, high-quality drilling locations.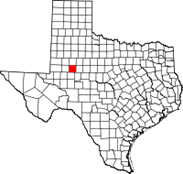 "We have built a deep portfolio of high-quality development locations, which we consistently optimize through the acquisition of high-return assets and sale of certain non-core properties," commented Jason Pigott, President and Chief Executive Officer. "The implied value of this divestiture is accretive to our net asset value1 per share and raises proceeds that support the repurchase of our equity and debt."
Truist Securities, Inc. acted as financial advisor to Laredo on this transaction.
Source: press release