Oklahoma U.S. Sens. James Lankford and Jim Inhofe led a handful of other senators in filing a bill to fight the Biden administration from using the social cost of carbon  in any rulemaking process.
A dozen other Republican Senators joined them in the introduction of the Transparency and Honesty in Energy Regulations Act which would prohibit the government from using the flawed social cost of carbon, social cost of methane, the social cost of nitrous oxide or the social cost of any other greenhouse gas metrics in the rulemaking process.
A similar bill was introduced in the House by five Republicans, Richard Hudson of North Carolina, David McKinley of West Virginia, Jeff Duncan of South Carolina, Buddy Carter of George, Greg Stuebe of Florida and Byron Donalds of Florida.
"Oklahomans want clean air, land, and water. But the 'social cost of carbon' was created without transparency for the public or the industries it impacts. It has no basis in reality," said Lankford.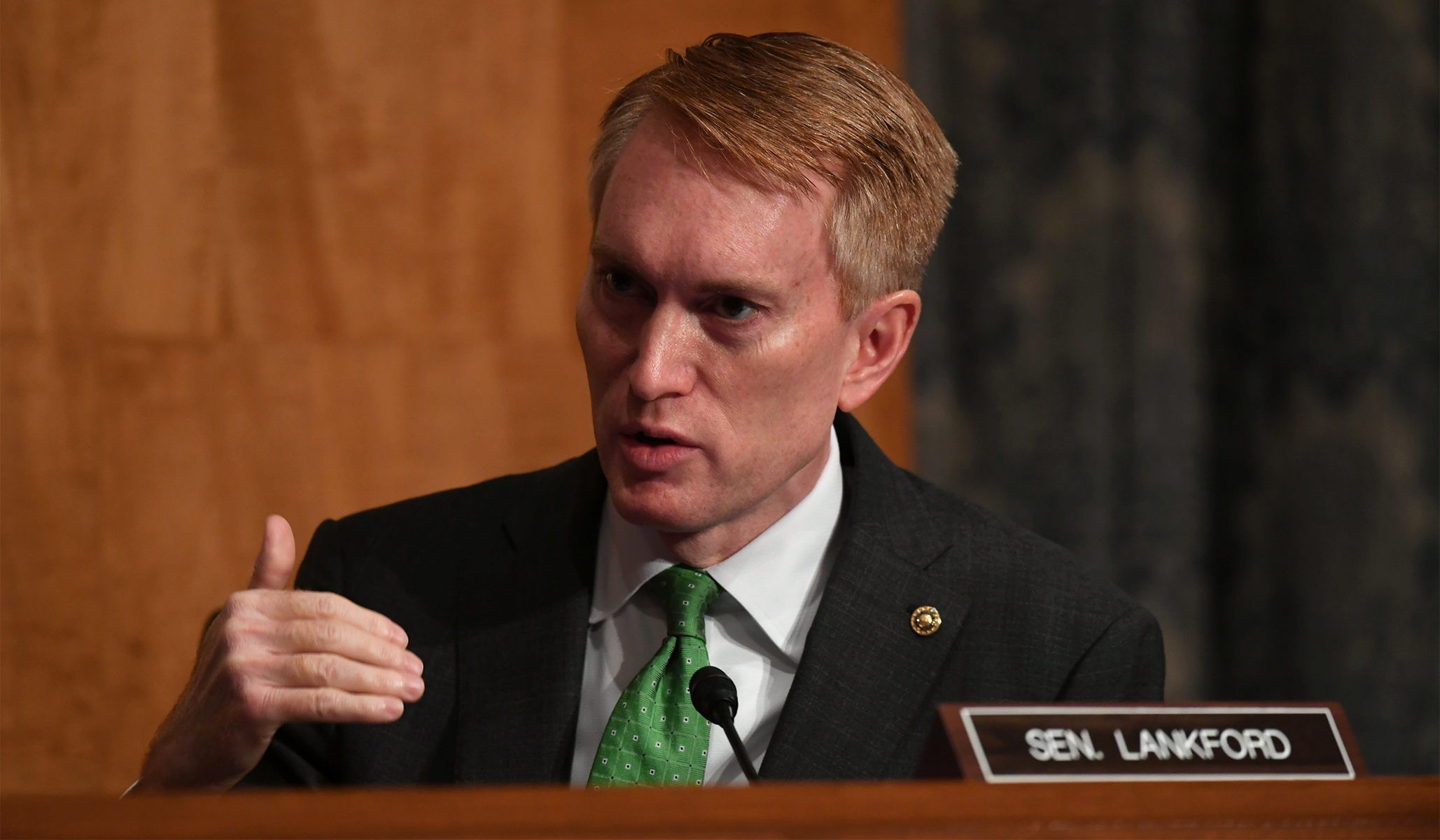 "The social cost of carbon has a big impact on every Oklahoma family and their pocketbook since it is used to justify many parts of Democrats' illegitimate, progressive climate-change scheme that increases the cost of gasoline, electricity, and other goods."
He charged that the social cost of carbon metric is clearly outside the scope of the EPA's regulatory authority based on a recent Supreme Court ruling that stated the EPA may not cap greenhouse gas emissions because Congress did not provide it with that authority.
Lankford was joined in introducing the bill by Senators Shelley Moore Capito (R-WV), Jim Inhofe (R-OK), Kevin Cramer (R-ND), Tom Cotton (R-AR), John Hoeven (R-ND), Steve Daines (R-MT), Cynthia Lummis (R-WY), John Barrasso (R-WY), John Cornyn (R-TX), Roy Blunt (R-MO), Roger Marshall, M.D. (R-KS), and Jim Risch (R-ID).
"President Biden and his administration are so focused on peddling their far-left policies, they can't be bothered to take time to address real issues like the border crisis or inflation," Inhofe said.
"Their development of the social cost of greenhouse gases like methane, carbon and nitrous oxide is severely flawed, and using it to inform the energy and environmental regulatory process will increase costs on American families," he added.
"The Obama-era 'social cost' measurement resulted in costly regulations and job losses across the energy sector. Now, President Biden is continuing his war against American energy by reinstating this arbitrary metric," said Cotton. "Our bill will prohibit the use of 'social costs' as justification for any regulations from the EPA or FERC."
"This Administration will use any tool at their disposal in their relentless and damaging war against American energy. Bogus emergency declarations, phony greenhouse gas metrics like the 'social cost of carbon,' nothing is off the table." said Kansas Sen. Marshall.
Lankford recently applauded the Supreme Court decision in West Virginia v. EPA, which held that the Clean Air Act does not provide EPA the authority to cap greenhouse gas emissions. The Clean Power Plan in question was based in part on the flawed social cost of carbon metric.
These social cost of greenhouse gas metrics are theoretical measurements to try to put a price or economic impact on emissions. The measurement theories have been used in the federal government to determine the economic impact of potential federal regulations, even though they are unscientific and can result in more burdensome regulations.
Lankford's bill would prohibit the Environmental Protection Agency, the Department of Energy, the Interior Department, the Council on Environmental Quality, the Federal Energy Regulatory Commission, the Department of the Treasury, the US Department of Agriculture, the Department of Commerce, and the Department of Health and Human Services from using the social cost of carbon, social cost of methane, and social cost of nitrous oxide as rationales for their regulations.
Source: press release