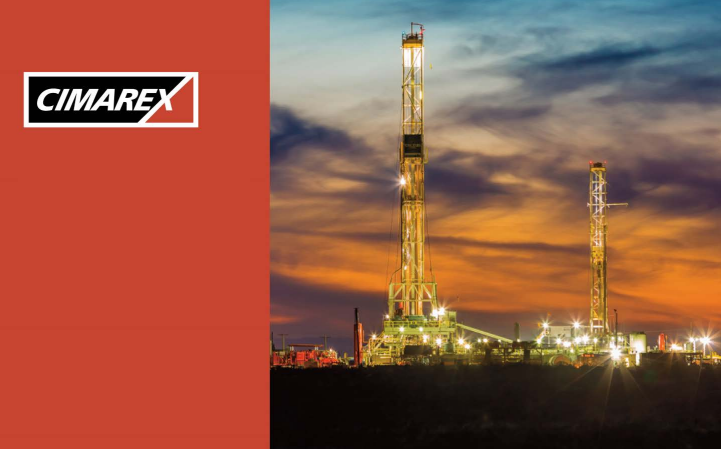 Cimarex Energy Co. filed a completion report this week on a well with more than 1,000 barrels of oil a day production in Canadian County.
The company completed the Elder 2h-2623x, located at 36 11N 8W, in August of 2021. The well, sited 4 miles west of Union City had production of 1,048 barrels of oil a day and 7,651 Mcf of natural gas from a drilled depth of 21.632 feet in the Woodford play.
The completion report showed a spud date of December 2020 with completion made 8 months later.
CANADIAN COUNTY
Cimarex Energy Co
Woodford: Oil 1048 Gas 7651 Water 1397 Flow
36 11N 8W Elder 2h-2623x, August 08, 2021
HH, OIL, TD: 21632 ft
Lat: 35.39099, Long: -98.00707 API: 35017252050002
BLAINE COUNTY
Continental Resources Inc
Miss'an Lm: Oil 100 Gas 7445 Water 737 Flow
1 14N 13W Simmons 5-1-12xhm, January 15, 2022
HH, GAS, TD: 22410 ft
Lat: 35.72431, Long: -98.54008 API: 35011242770000
KINGFISHER COUNTY
Chisholm Oil & Gas Operating Llc
Mississippian (less Chester): Oil 90 Gas 286 Water 851 Flow
34 18N 7W B. Chubb 17-07-03 1mh, September 28, 2021
HH, OIL, TD: 15732 ft
Lat: 35.99384, Long: -97.93982 API: 35073266330001
Chisholm Oil & Gas Operating Llc
Mississippian(7447): Oil 109 Water 638 Flow
20 18N 8W Philww 1808 17-1mh, October 14, 2021
HH, OIL, TD: 13537 ft
Lat: 36.02730, Long: -98.07833 API: 35073265130002
ROGER MILLS COUNTY
Jma Energy Company Llc
Cherokee Up: Gas 31 Flow
31 12N 23W Dovell 1-31, October 28, 2021
SH, GAS, TD: 14765 ft
Lat: 35.46871, Long: -99.66887 API: 35129225450000