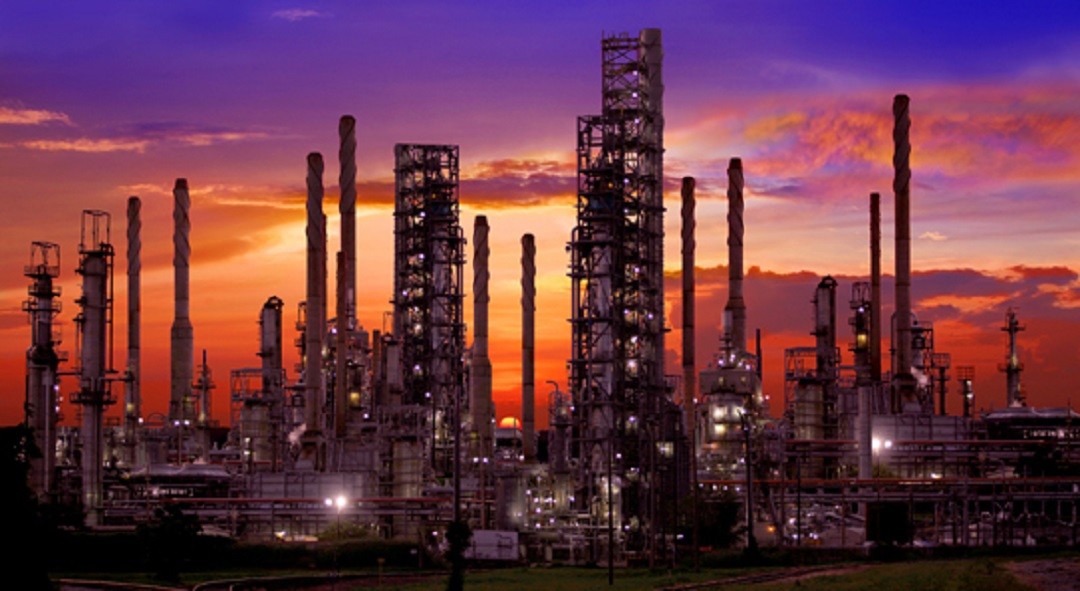 Refinery operator HollyFrontier Corporation reported a fourth quarter net loss to stockholders of $39.5 million or 24 cents a share.
With refineries in Kansas, Oklahoma, New Mexico, Washington and Utah, the company said the loss compared to $117.7 million or 73 cents a share a year earlier.
The fourth quarter results reflect special items that collectively increased net loss by a total of $21.9 million. On a pre-tax basis, these items include acquisition integration costs of $15.8 million, a lower of cost or market inventory valuation adjustment of $8.7 million and charges related to the Cheyenne Refinery conversion to renewable diesel production, including decommissioning charges of $2.8 million.
Excluding these items, adjusted net loss for the fourth quarter was $(17.6) million ($(0.11) per diluted share) compared to $(118.6) million ($(0.74) per diluted share) for the fourth quarter of 2020, which excludes certain items that collectively decreased net loss by $0.9 million for the three months ended December 31, 2020.
Despite the loss, Michael Jennings, HollyFrontier's CEO said operations delivered what he called "solid financial results" in 2021. He said they were highlighted by record earnings in the company's Lubricants and Specialties business and the closing of its acquisition of the Puget Sound Refinery.
"Looking forward to 2022, we remain constructive on the macro environment and are focused on the execution of our strategic initiatives: the successful completion and start-up of our renewables business, closing on our acquisition of Sinclair and accelerating returns of capital to our shareholders."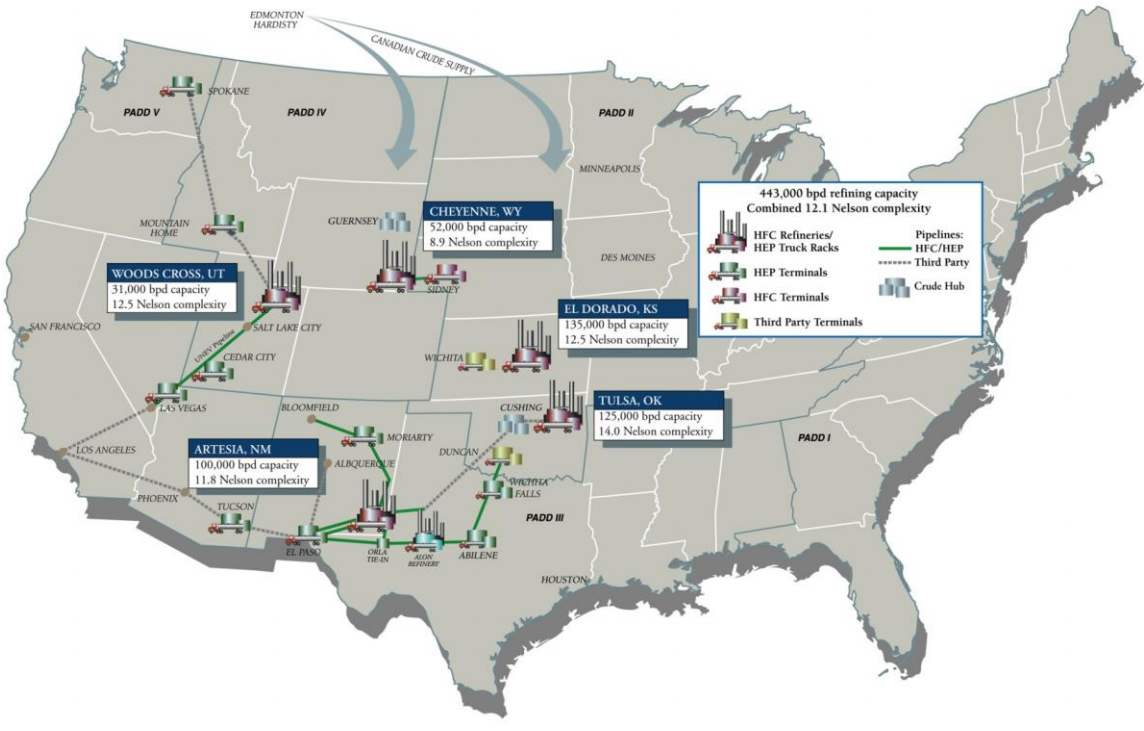 The company reported a refining segment loss before interest and income taxes of $63.5 million for the fourth quarter compared to $66.1 million in the fourth quarter of 2020. Refineries also had EBITDA of $25 million for the most recent quarter compared to $7.5 million a year earlier.
This increase was driven by stronger product demand, which resulted in a consolidated refinery gross margin of $8.70 per produced barrel, a 116% increase compared to $4.02 for the fourth quarter of 2020. Crude oil charge averaged 421,000 barrels per day ("BPD") for the fourth quarter of 2021 compared to 379,910 BPD for the fourth quarter of 2020.
HollyFrontier Corporation, headquartered in Dallas, Texas, is an independent petroleum refiner and marketer that produces high value light products such as gasoline, diesel fuel, jet fuel and other specialty products.
HollyFrontier produces base oils and other specialized lubricants in the U.S., Canada and the Netherlands, and exports products to more than 80 countries. HollyFrontier also owns a 57% limited partner interest and a non-economic general partner interest in HEP, a master limited partnership that provides petroleum product and crude oil transportation, terminalling, storage and throughput services to the petroleum industry, including subsidiaries of HollyFrontier Corporation.
Click here for Business Wire release