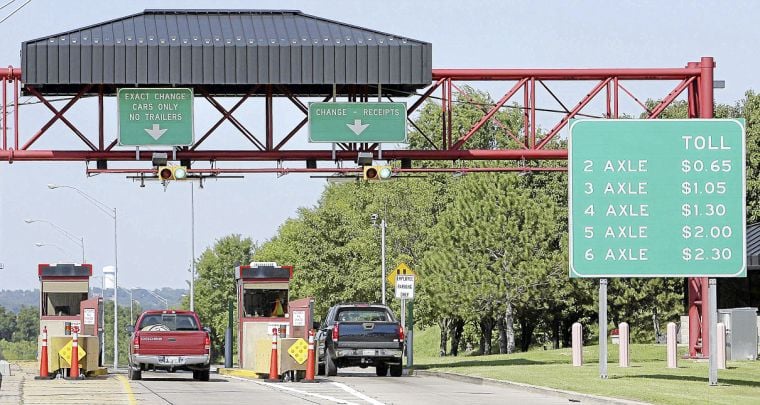 Oklahoma is planning an expansion of its turnpike system. The Oklahoma Turnpike Authority announced this week a $5 billion eventual bond project to finance a 15-year expansion of the toll roads in the state.
The Authority intends to request the first $200 million in bonds from the Oklahoma Council on Bond Oversight at the March meeting of the board.
Members of the Turnpike Authority met this week and approved the expansion program entitled ACCESS Oklahoma.
During a news conference, Gov. Kevin Stitt said he supported the large expansion project.
"The future of our economy will depend on having a modern highway system that manages congestion and reliable travel times," said the Governor.
He called ACCESS Oklahoma a "bold investment in our future" and said it will provide needed corridor connections and expansions while making travel easier and leading to more economic development across the state.
Tim Gatz, Oklahoma Transportation Secretary said the program will be a blueprint for the future of the Oklahoma Turnpike Authority projects.
"You don't attract businesses to the state of Oklahoma unless you're investing aggressively in infrastructure to support the types of things they're going to need for the future," he stated.
Gatz went on to explain the state needs to stay ahead of growing congestion problems that are evident on the I-35 corridor and on the Turner Turnpike.
In all liklihood, the bond request by the Authority will win approval when the Council of Bond Oversight meets March 31. Members are Mark Beffort, State Treasurer Randy McDaniel, Steve Whitworth, and Catherine O'Connor. Beffort chairs the council which has a vacancy because an appointment has yet to be made by House Speaker Charles McCall.
Two members are appointed by the governor, one by the House Speaker and one by the Senate Pro Tem.