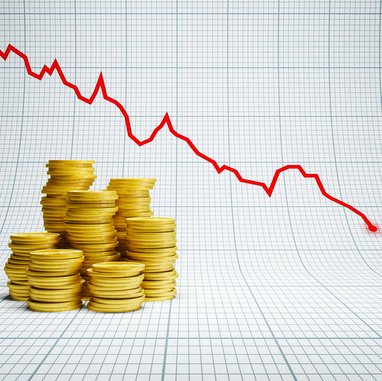 Oklahoma City's Mammoth Energy followed the path of many other energy firms as it too recorded a decline in second quarter earnings.
The company announced the financial and operational results showing second quarter total revenue of $75.4 million was down 16% compared to the $89.7 mllion for the same quarter a year earlier and 35% less than the first quarter revenue of $116.3 million.
Mammoth stated that its net loss for the second quarter of 2023 was $4.5 million, or $0.09 loss per diluted share, compared to net income of $1.7 million, or $0.04 per share, for the same quarter last year and net income of $8.4 million, or $0.17 per share, for the first quarter of 2023.
Adjusted EBITDA was $16.4 million for the second quarter of 2023, a decrease compared to $23.0 million for the same quarter last year and $30.7 million for the first quarter of 2023.
"During the second quarter we experienced a decrease in our pressure pumping fleet utilization, as lower oil and gas demand negatively impacted the overall frac market," said Arty Straehla, Chief Executive Officer of Mammoth.
"These market pressures led to operational softness which impacted our top and bottom line in the second quarter, as we foreshadowed in our first quarter conference call. We have again lowered capital expenditures to align with our current outlook."
In reviewing the results, Straehla said the second half of the year will be challenging but recent bid activity in the company's Infrastructure Services segment offers some encouragement.
"Today we announced that we have entered into two non-binding agreements with lenders to refinance and repay our existing revolving credit facility. In addition, our Board of Directors has approved a stock repurchase program pursuant to which Mammoth is authorized to repurchase up to the lesser of $55 million or 10 million shares of our common stock," he added.
During the quarter, Mammoth received its first payment in more than four years from PREPA in the amount of $10.75 million. PREPA is the Puerto Rico Power Authority and Mammoth has been in a legal fight to get paid for the worth it did in restoring electric service following the 2017 Hurricane Maria that devastated the country.
The nearly $11 million represents only a porton of what is still owed Mammoth for the work completed by its subsidiary Cobra in 2019.
As an example of how the company was affected by declining projects, its well completion services division contributed revenue of $27.6 million on 956 stages during the quarter, comopared to $43.8 million on 1,716 stages during the second quarter of 2022. Mammoth had revenue of $67.3 million on more than 2,000 stages in the first quarter of this year.
On the other hand, Mammoths infrastructure services division gained revenue, reporting $28.3 million compared to $25.6 million a year earlier and the same amount in the first quarter of 2023.
Mammoth's natural sand proppant services division also saw a decrease in revenue. But the company's drilling services division contributed $3.3 million during the second quarter compared to $2 million reported a year ago and $1.8 million during the first quarter of 2023.