Oklahoma Attorney General Gentner Drummond has apparently made up his mind whether to press ahead with possible charges or claims of market manipulation that occurred during the 2021 Winter Storm Uri.
He will reveal details of his decision during a Tuesday morning news conference (10:30 a.m.) at the state capitol.
A release from his office stated that Drummond "will discuss the findings of his office's inquiry in to conduct related to Winter Storm Uri and announce potential legal action."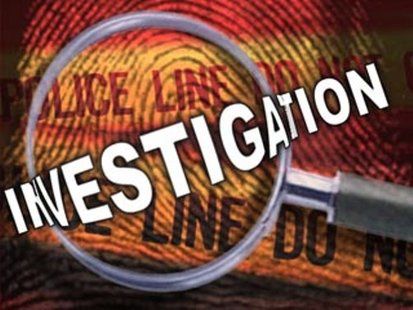 Some sources believe he will press ahead with either a lawsuit or charges and use private law firms to handle the case or cases. If so, it will be similar to how the Kansas Attorney General handled his claims against a Texas-based natural gas supplier.
Attorney General Drummond has been under pressure from some groups for several months regarding his reported investigation into the issue of alleged price gouging that led to historic natural gas prices during the storm. The prices led to legislative action which allowed the use of bonds by utilities to extend increased consumer prices for up to 28 years.
If  Drummond proceeds with actions against any of the natural gas suppliers in the state, it would be similar to a lawsuit filed earlier in the year by Kansas Attorney General Kris Kobach.
Kobach filed suit against Macquarie Energy, the same company that also supplied natural gas to Oklahoma utilities during the storm. Kobach's suit was  recently moved to federal court in Kansas.
The Houston company stands accused of carrying out certain gas trade steps that inflated prices to "irrationally high price" for natural gas. The firm's actions, according to Kobach, had a direct impact on Kansas Gas Service, a wholly-owned division of Tulsa-based ONE Gas, Inc. Kansas Gas Service is the largest natural gas distribution utility in Kansas and delivers natural gas to more than 640,000 Kansas customers.
Macquarie also made $154 million in natural gas sales to Oklahoma utilities during the storm. A breakdown of the sales showed $118 million to Oklahoma Natural Gas, $15.2 million to Oklahoma Gas & Electric Co. and $15.3 million to Public Service Co. of Oklahoma.
The issue of the allegations of market manipulation led to harsh exchanges by the three Oklahoma Corporation Commissioners. Claims by Commissioner Kim David and Todd Hiett that the Commission did not have the authority to do its own investigation into the high natural gas prices prompted Commissioner Bob Anthony to issue opposing statements as the Commission handled some of the rate hike requests of utilities.