Without any fanfare, Oklahoma Gov. Kevin Stitt signed a bill to exempt natural gas from the state's anti-price gouging restrictions.
House Bill 2561 was signed into law last month after it won large approval in the House and Senate. The House approved it on a vote of 81-12 in early March while the Senate approval came in late April on a vote of 37-9.
The authors were Sen. John Montgomery, a Republican from Lawton and Rep. Mark McBride, a Republican from Moore.
The measure took immediate effect and allows the price of natural gas to increase during a state of emergency if the increase is caused by a price increase in national or global commodity markets.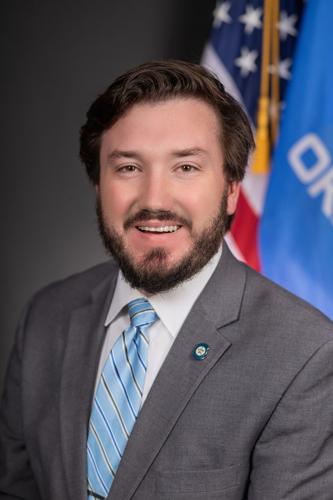 Montgomery contended that sudden price hikes of gas have never been investigative targets.
"We're just making sure that everybody's on the same page with what the definitions are essentially here," he said of the bill. "So, (we're) just making sure that everybody understands that natural gas is considered that."
When he presented the bill to the House in March, McBride defended the natural gas industry, saying they cannot control the market and should not be forced to foot the bill during or after emergencies such as the 2021 Winter Storm Uri.
"This is not the guy down the block increasing his gas, but an actual commodity market increase just like we've seen throughout the country," he told lawmakers.
Some Democrats had a different view of the natural gas price increases, arguing it might prevent future state investigations into possible gas price gouging.
It is unclear if the new law would prevent any legal investigation into price-gouging claims made when natural gas prices soared to historic levels during the 2021 winter storm. Attorney General Gentner Drummond faced some requests of state regulators and others to carry out such an investigation. However, to date, he has not publicly said he would do such a formal probe.
Pressure grew in recent months following a price-gouging lawsuit filed by Kansas Attorney General Kris Kobach against a Houston-based natural gas supplier, who also fulfilled the natural gas needs in Oklahoma at the time of the Winter Storm Uri.