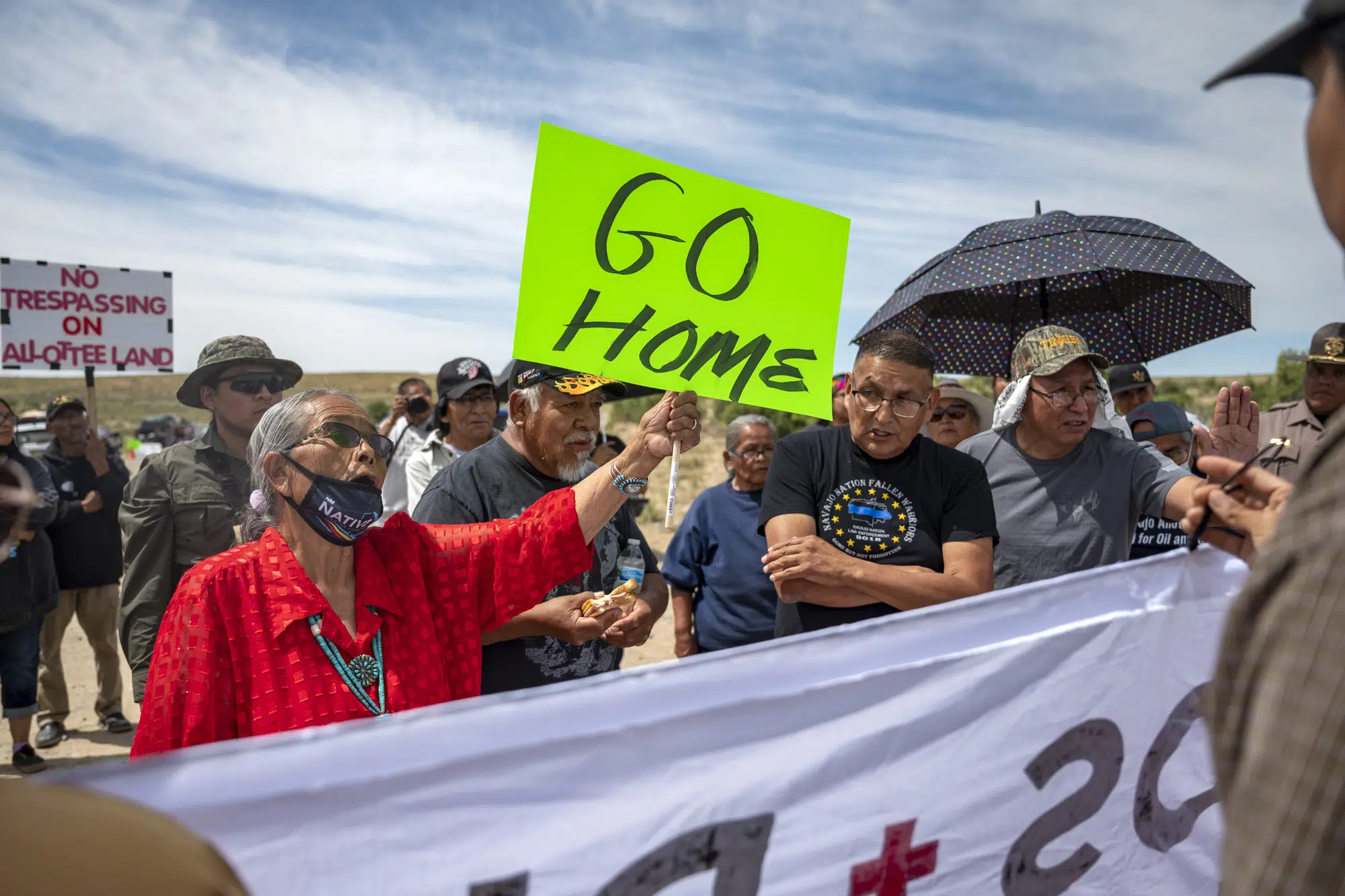 If Interior Secretary Deb Haaland thought she would be welcomed with open arms when she returned to New Mexico on Sunday, she was wrong.
She was met with a road blocked by a group of Navajo landowners angry at her recent decision to ban oil and gas development within a 10 mile radius of the historic Chaco site in northwest New Mexico.
The Associated Press reported protesters yelled "Go Home!" at Haaland and others held signs that read no trespassing on allottee land.
Clickhere for Associated Press