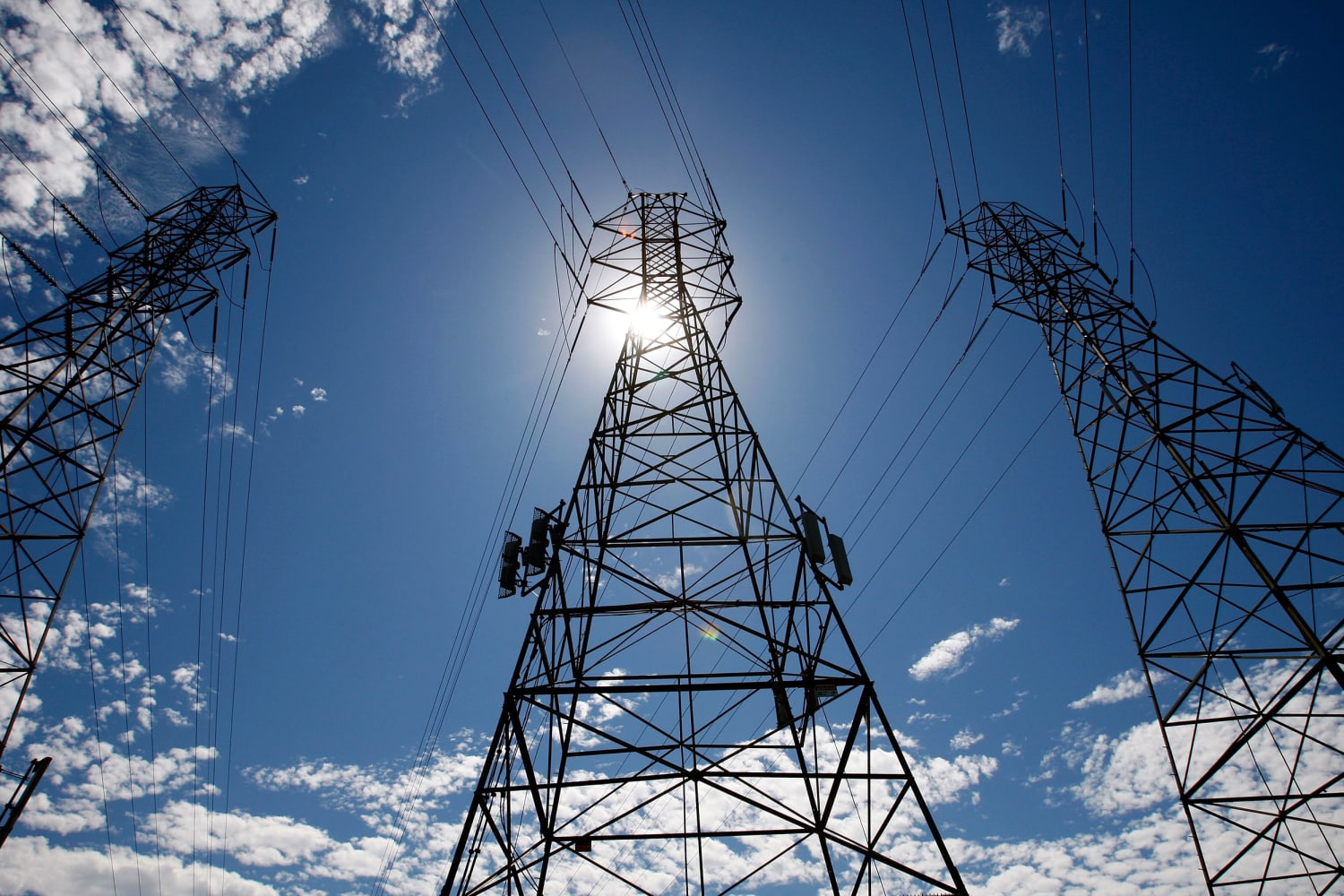 Oklahoma U.S. Sen. Markwayne Mullin is making his repeated case that the nation is suffering from President Biden's rush to green energy policies and the climate hysteria of Democrats is getting ahead of operational reality.
In his latest opinion piece, entitled "Sounding the alarm on grid reliability, again," the Republican Senator said the Biden administration's green efforts are putting a strain on the nation's electric grids.
Below is his opinion column:
The Biden administration's overreaching energy regulation is sacrificing Americans' ability to run their businesses and power their homes.
Democrats' Green New Deal (GND) policies have left America dependent upon unreliable energy sources that strain our electric grids, cause rolling blackouts across the country, and have increased energy costs by over 40%. Just this past December, more than 10 states experienced rolling blackouts as the demand for electricity exceeded our available supply. Time and again, environmentalists have overlooked the continued necessity of fossil fuels to power our world.
These GND proponents have failed to learn from Europe's rush for renewables or acknowledge how many European Union countries have now returned to fossil fuels after their premature abandonment. Germany, as a prime example, now generates more than a third of its electricity from coal-fired power plants after their abandonment of natural gas and subsequent rising power demand from France.
Domestically, we have watched as greenwashed Californians experience blackouts and are told to which degree to heat their homes. Yet, we continue to see lawmakers enact the same policies that led to these disasters in the first place.
Biden's Environmental Protection Agency (EPA) recently proposed a set of burdensome regulations that will force the closure of coal and gas-fired power plants, regulations reminiscent of the illegal Obama-era Clean Power Plan. This proposal is a direct attack on our domestic energy producers and electric grid operators, forcing them to shutter reliable baseload power plants while relying on risky renewable sources that can't deliver the certainty American families and businesses need.
In 2022, approximately 60% of electricity generated in the U.S. came from burning fossil fuels at our nation's 3,400 coal and gas-fired plants. By requiring fossil fuel plants to capture nearly 90% of emissions, knocking their generating capacity down to uneconomical levels, the EPA will force a de facto shutdown of our nation's affordable, reliable energy.
Ironically, this rule comes amid the administration's continued push for electrification that has already catalyzed concern for our electrical grid's ability to withstand an uptick in consumption. From 2017 to 2021, according to data from the U.S. Energy Information Administration, electricity consumers nationwide spent an average of almost seven hours a year without power, which is an increase of three hours per year from 2013 to 2016.
Democrats' climate hysteria is getting ahead of operational reality, and Americans are taking notice.
In February, PJM Interconnection, the nation's largest grid operator, released a report warning that retirements are at a risk of outpacing the construction of new resources onto the bulk power system. Simply put, fossil generation retirements are the key accelerator of grid unreliability.
I'm a firm believer in an all-of-the-above energy approach. The United States should strongly embrace oil and natural gas to power our grid, while continuing to explore alternative energy sources, just as we have done in my home state of Oklahoma.
During my time on the House Energy and Commerce Committee, we repeatedly questioned the Department of Energy and EPA Administrator Michael Regan on how they planned to mitigate the impending blackouts last summer. We were met with silence.
I now sit on the Senate Environment and Public Works Committee and the Senate Armed Services Committee, and in just five months, we have questioned both the Department of Energy Secretary Jennifer Granholm and EPA Administrator Michael Regan on what energy reliability and security truly means for our country. Despite the continued pressure we have put on Democrat officials to implement policies that allow reliable energy to thrive, we are provided with nonsensical explanations that quickly suffocate a viable path forward for our grid.
Forcing cost and reliability to take a back seat to emissions considerations is a dangerous approach, and I will continue to fight for realistic solutions for all Americans.
Over the past 50 years, emissions of the six most common greenhouse gases dropped by 78%. Utilities and power companies have taken dramatic steps to curb emissions while still providing affordable and reliable power. Environmentalists often forget that innovation is America's greatest export. President Biden's EPA, however, refuses to acknowledge this progress and continues to push unrealistic standards that weaken our grid.
Unstable grids result in blackouts that are life-threatening and dangerous. Not to mention, Americans deserve dependable electricity at a price they can afford. We have seen what has happened to coastal states on both sides of the country that have rushed to green and paid the price; the rest of America shouldn't have to worry about the same.