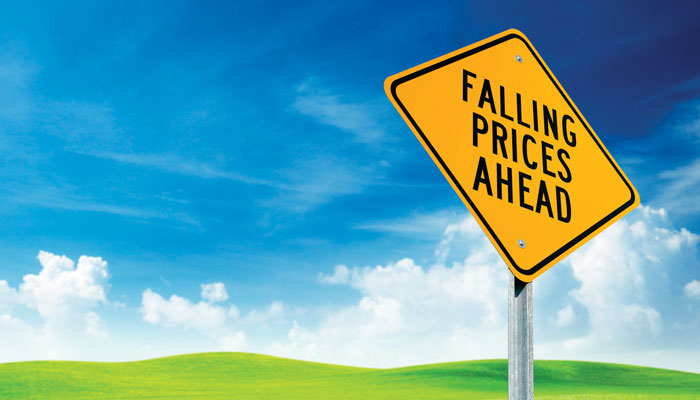 The U.S. Energy Information Administration came out this week with a prediction of lower crude oil prices not only for the remainder of 2023 but also for 2024.
"We lowered our crude oil price forecast for the rest of 2023 and for 2024 in our May Short-Term Energy Outlook (STEO) because of relatively rapid declines in the crude oil price since April," declared the EIA on Monday.
"We expect the Brent crude oil price will increase from $74/b in May 2023 to $79/b in September before declining slightly to average $78/b in the last three months of 2023. We expect the West Texas Intermediate price will follow a similar path."
It went on to state that between April 12, 2023, and May 4, 2023, the Brent crude oil price fell $16 per barrel (b) to $73/b; the West Texas Intermediate crude oil price fell $15/b to $69/b.
"We expect that a drop in OPEC production and increases in demand will lead to relatively moderate price increases over the next few months."
The EIA continued that the recent price declines are caused by a combination of supply and demand market factors. On the demand side, news of a decrease in China's manufacturing Purchasing Managers' Index, an indicator of economic conditions, added to market concerns about China's economic growth and a possible U.S. recession. Concerns about the banking sector after First Republic Bank was closed and subsequently sold also added to concerns about global economic growth and oil demand.
On the supply side, oil flows from Russia have remained higher than expected, increasing global oil supply and putting downward pressure on crude oil prices. However, in April 2023, OPEC+ members agreed to cut oil production through 2023.
"In our May STEO, we forecast that OPEC total production of liquid fuels will decline from 34.0 million barrels per day (b/d) in April to average 33.7 million b/d for the rest of 2023," continued the EIA.
"In addition to our expectation that OPEC+ countries will adhere to voluntary production cuts, recent disruptions to crude oil exports from Iraq and a force majeure limiting crude oil exports from Nigeria have also reduced our near-term OPEC liquid fuels production forecast. We expect that these supply constraints will put upward pressure on crude oil prices. In 2024, we expect OPEC liquid fuels production will increase by 0.7 million b/d to 34.4 million b/d, driven by an end of the currently agreed upon OPEC+ production cuts in 2023."