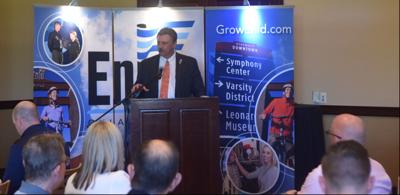 Oklahoma Secretary of Transportation Tim Gatz recently made a bold declaration about the state of Oklahoma's bridges and highways.
"Our infrastructure today is better today than it's ever been in my career, in 33 years, better than it's ever been," he stated in a speech to the Enid Regional Development Alliance.
The Enid News & Eagle reported how Gatz, also the executive director of the Oklahoma Turnpike Authority, recalled how Oklahoma was ranked 49th worst for bridge infrastructure in 2004-05 and 20% of the state's bridges were structurally deficient.
Click here for Enid News & Eagle