A proposed PSO rate hike that one opposing group said would cause job losses will be reviewed this week by Oklahoma Corporation Commissioners.
It will come on the same day the regulators might vote on a final order approving the utility's request for approval of its $2.4 billion renewable energy project involving the acquisition of solar and wind farms in Kansas and the Texas Panhandle. The order will be considered at a special 10 a.m. meeting followed later in the day by the rate hike request.
Public Service Company filed the base rate review last year and said it needed the increase of $294 million to address a revenue deficiency. The company's plan would increase an average residential customer's bill by 10% or $14.11 more a month. Commercial rates would go up 8.1% and total industrial rates would increase 8.9%.
As Matthew Horeled, Vice President of Regulatory and Finance at PSO testified last year, "The need for a base rate case filing is being driven by the cost of replacing outdated grid infrastructure, of investing in new renewable wind generation assets, the rising cost of doing business, meeting the evolving customer needs such as electric EV charging stations, and transitioning away from coal."
Horeled stated another issue was the utility company's financing of hundreds of millions of dollars in deferred fuel expense. He said as a result, PSO's returns could become inadequate to continue attracting sufficient capital.
The wind farms in question are Sundance, Maverick and Traverse which were acquired by PSO.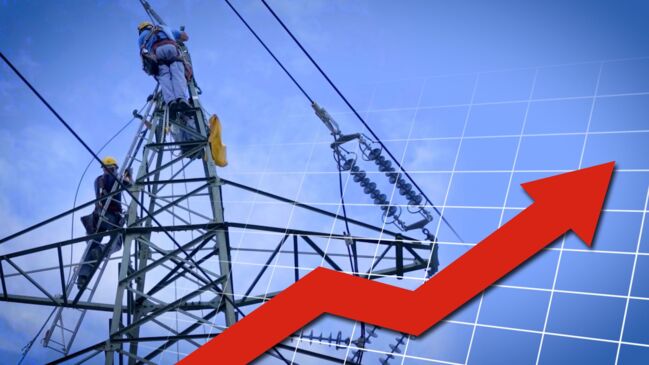 Mark Garrett, a consultant who testified in opposition on behalf of the Oklahoma Industrial Energy Consumers, stated, "
If approved, this Case would have a significant adverse impact on PSO
'
s
customers,
including businesse
s and industries that provide jobs to ten
s of thousands of Oklahom
a
'
s
citizens."
He predicted in his testimony that if approved, the rate increase could result in job losses in PSO's service territory.
"
It a
ppears that
PSO
i
s
once again
a
t
t
e
m
p
t
i
n
g
to
increase the return on equity to an unreasonably high level," he stated, also claiming the utility was trying to recover costs disallowed by the commission and  some that did not exist.
Garrett explained that large industrial customers will be especially harmed as they will receive an 11.21% net increase in their electric bills.
Another opposing group, the Petroleum Alliance of Oklahoma contends what PSO proposed is essentially a Performance Based Ratemaking plan, something which failed this year in the legislature. The Alliance noted in its opposition that PSO made similar requests in the past and was denied several times.
"
And for good reason.
PBR is not
appropriate for an electric utility with a vertically integrated monopoly," stated the Alliance.
It also said PBR is less transparent than traditional cost of service ratemaking and provides a significantly reduced scope of review of the utility and its operations.
"PBR
removes the adjudicatory process from public scrutiny and accountabi
lity and eliminates an
important check on the fairness of the regulatory process," argued the oil and gas group.
The Corporation Commission set the special meeting date for Thursday at 1:30 p.m. An administrative law judge will hold the time for public comment on PSO's request.
Because of renovation of the Jim Thorpe building, the meeting will be in the Concourse Theater, Suite C50, Will Rogers Memorial
Office Building, located in the tunnel between the Will Rogers Memorial Office Building and the Sequoyah Memorial Office Building in the Capitol Complex