Only the governor's signature stands in the way of a bill that its principal author, Rep. Mike Dobrinski, R-Okeene, says will modernize Oklahoma's automobile franchise laws in the state.
Senate Bill 593, which passed the House with a vote of 97-0, is the culmination of several years' work by the Oklahoma Auto Dealers Association and their members. After failing to pass out of the House last year, the group worked closely with General Motors last fall to update statutes to strengthen the relationship between manufacturers and their franchised dealers in Oklahoma.
Rep. Dobrinski said the act, which if signed into law by Gov. Stitt, would give dealers the strongest support of any state in the country.
"As a former franchised auto dealer in Oklahoma I know the challenges faced by these family-owned businesses in this state, particularly in a rural areas," Dobrinski said.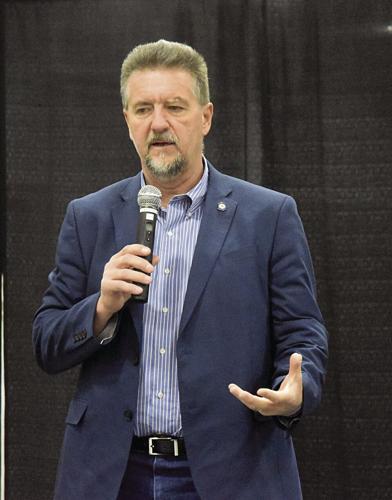 "Senate Bill 593 allows dealers to work with our manufacturers to better serve our customers without the heavy hand the factories have exhibited in recent years. We hope this can help ensure the preservation of business opportunities throughout all corners of our state, not just in the urban metro markets."
Sen. Roger Thompson, R-Okemah, is the principal author of the legislation.
"The automobile dealers in Oklahoma make a difference in the quality of life for literally thousands of Oklahomans," Thompson sad. "They provide good paying jobs. They are the backbone of providing reliable vehicles and service to enable Oklahomans to travel to work, family events, doctor visits and recreational get-a-ways. This bill paves the way with a firm understanding and foundation for future growth Auto Dealers in Oklahoma to continue to provide outstanding service."
Peter L. Hodges Sr., president of the Oklahoma Automobile Dealers Association, supported the measure.
"This bill adds protection in changing times for consumers and modernizes the law that governs the relationship between the franchised new automobile dealers and their auto manufacturers.  We would also like to thank the auto manufacturers who worked with our team for many months on this important piece of legislation."
SB 593 has been sent to the governor for his consideration of signing it into law.
Source: House press release