Oklahoma Congressman Kevin Hern and other Republicans on the House Ways and Means Committee voted this week to reserve the Biden administration's suspension of tariffs on solar panels from four Southeast Asian nations.
The vote was 26-13 and Democrat Terri Sewell joined the GOP majority in approving the measure that sets up the resolution for a vote by the full House. Rep. Hern voted 'yes' on H.J. Res 39, formally entitled Disapproving the Rule Submitted by the Department of Commerce Relating to "Procedures Covering Suspension of Liquidation, Duties and Estimated Duties in Acord with Presidential Proclamation 10414." But he did not offer any comments during the markup.
President Biden had suspended the tariffs last June as part of his administration's clean energy policy. Republicans argued the tariffs support domestic solar manufacturers over those from foreign countries, especially those Chinese companies.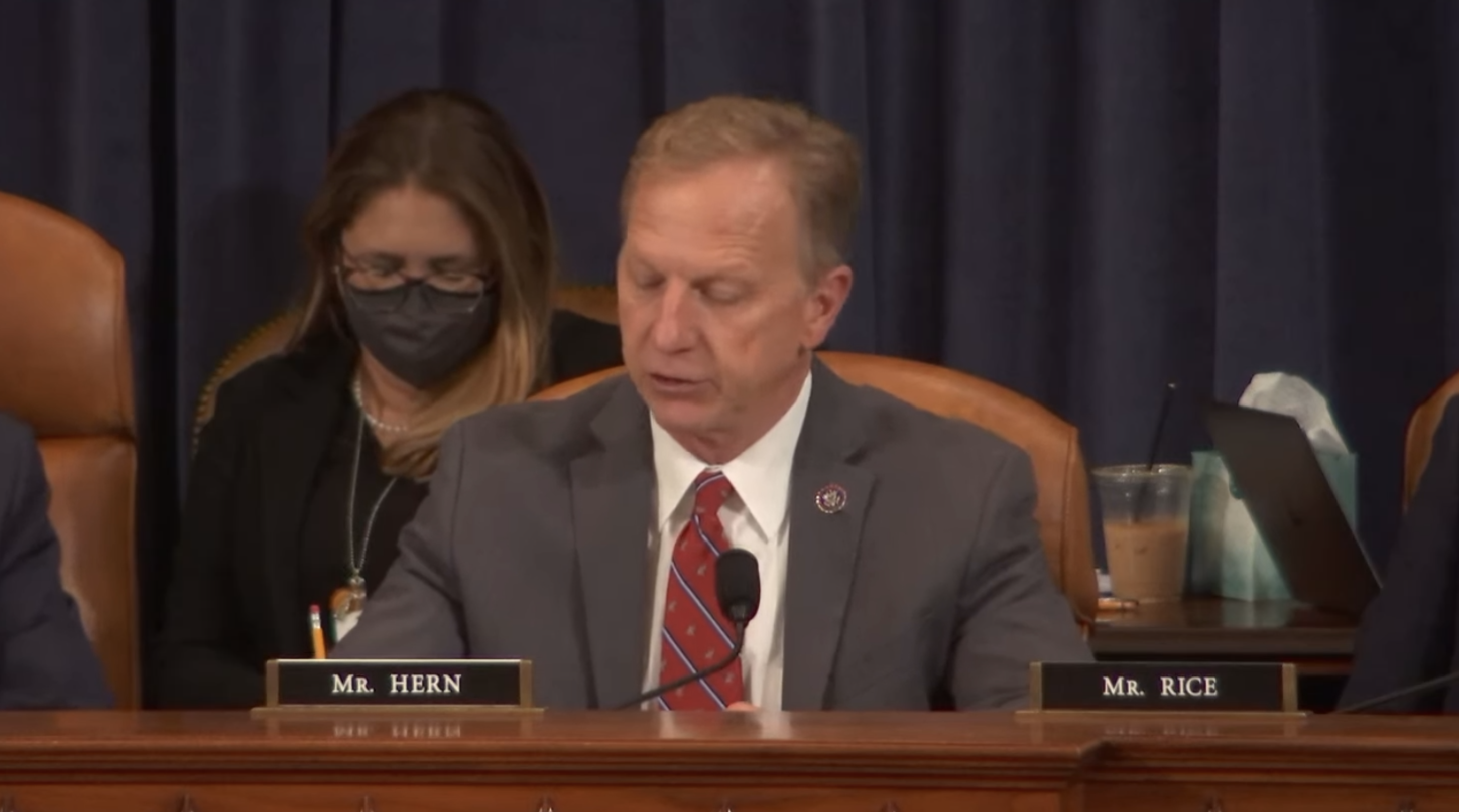 At the same time, Republicans on the committee charged green welfare for the wealthy and well-connected was "exploding under Democrats' Inflation Reduction Act" as hundreds of billions of tax dollars were flowing to big banks, corporations and the Chinese Communist Party.
Missouri Rep. Jason Smith, Chairman of the committee, slammed Democrats over special interest green subsidies tucked into their IRA law. Smith cited newly released analysis from the Joint Committee on Taxation (JCT) showing that companies with over $1 billion in sales receive more than 90 percent of special interest green energy tax subsidies, while banks and insurers alone receive over half of green energy tax breaks – far more than any other industry or sector.
Click here for Reuters