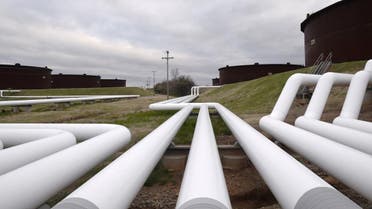 U.S. crude oil supplies held their own in the past week while the amount in storage at Oklahoma's Cushing Hub declined slightly.
The U.S. Energy Information Administration reported the national total was 481.2 million barrels of crude oil in storage, an increase of 1.1 million barrels from the previous reporting period on March 10.
Cushing's total was 36.8 million barrels as of March 17, down from the 37.9 million barrels reported on March 10. The highest total for the year so far was 40.7 million barrels maintained at Cushing on Feb. 24, 2022, according to the EIA.
Cushing held 25.2 million barrels of crude oil on March 18, 2022.