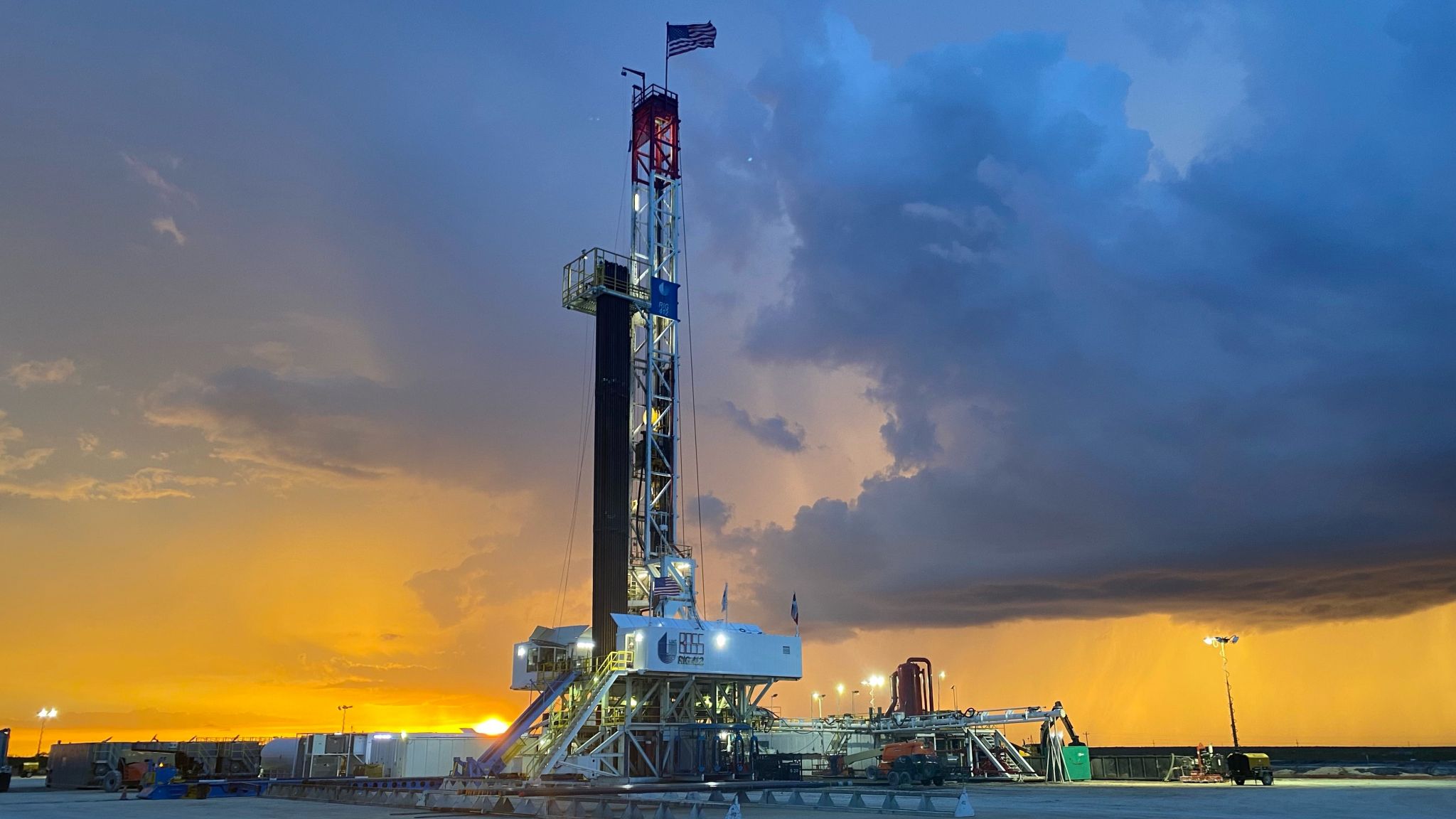 Oklahoma's oil and gas rig count held steady in the past week while the national count dropped by 3 to 746 according to the Baker Hughes Co. report released on Friday.
Oklahoma remained at 61 rigs. Nationally, the count included a decline of 2 oil rigs to 590 while the number of gas rigs fell by one to 153. The U.S. count is still 83 higher than a year ago when there were 663 oil and gas rigs actively seeking new sources of energy. The number of oil rigs increased by 63 from a year ago while the number of gas-drilling rigs grew by 18.
Texas saw no gain or loss in its number of rigs, remaining at 366 while New Mexico's count fell by 3 to 103. North Dakota was unchanged at 41 while Louisiana's total of rigs fell by 3 to 59. Colorado gained one to reach 18 while the Red Top Rig Report showed the rig count in Kansas gained 2 to reach 38.
Ohio stayed at 14 rigs and Pennsylvania saw a decline of 3 to 22 rigs. West Virginia added 2 to reach 14 and Wyoming was unchanged at 20 rigs.
The Permian Basin remains the most active play in the country with 343 rigs after falling by 6 in the past week. The Eagle Ford gained one to reach 72 while the Haynesville was unchanged at 67.
The Ardmore Woodford stayed at 2 rigs while the Arkoma Woodford continued with one rig. The Cana Woodford saw no change with its 31 rigs.
The Barnett remained at one rig wile the D-J Basin gained one to reach 16 rigs. The Granite Wash stayed at 7 and the count in the Marcellus dropped one to 35. The Mississippian gained one to reach 4 rigs while the Utica was unchanged at 15 and the Williston continued with 42 rigs.