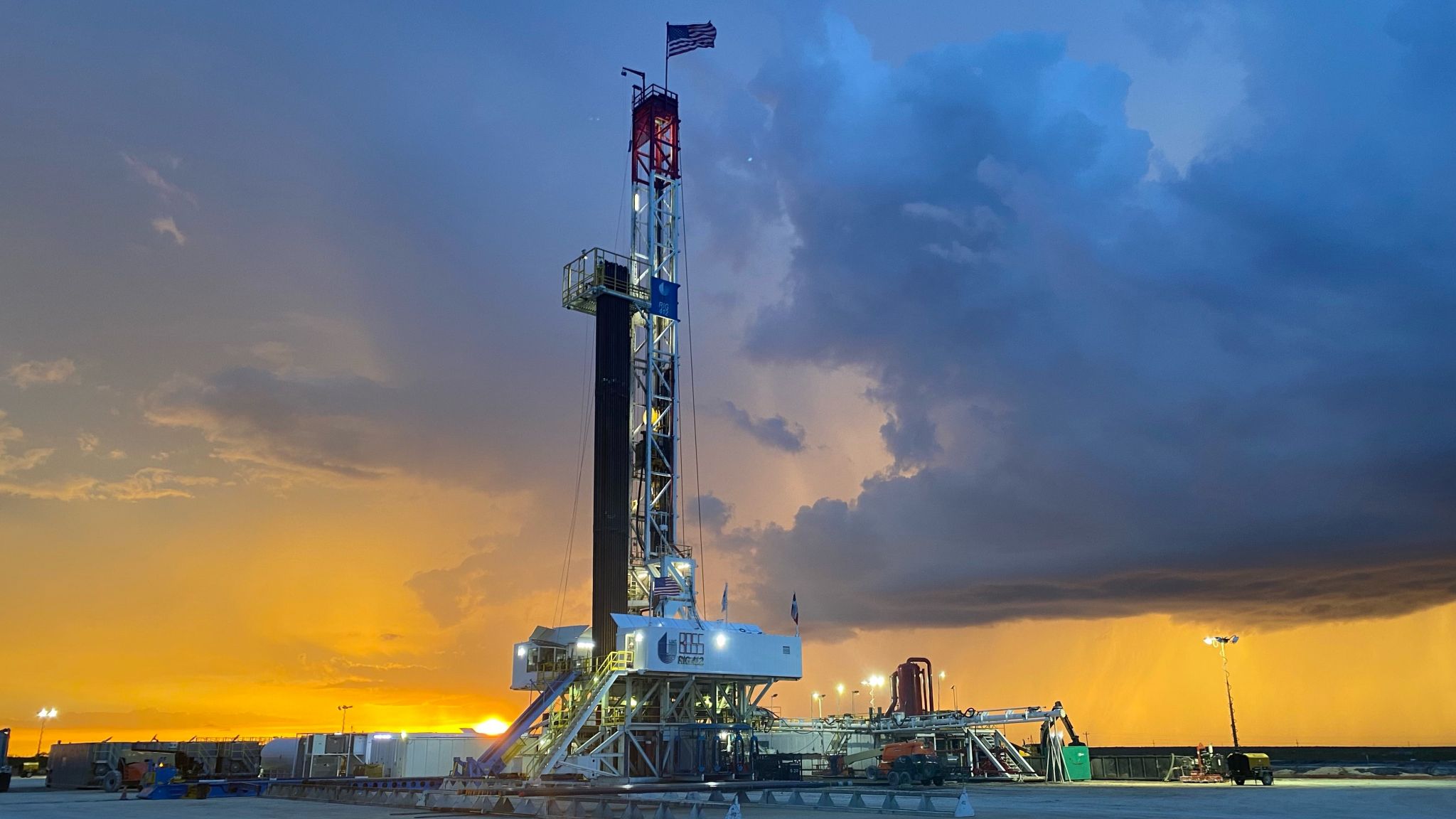 Baker Hughes Co. reported a loss of 12 active oil and gas rigs in the past week as the nation's count fell to 759.
Oklahoma's count remained at 64 and was unchanged from thee previous week reported the well-servicing company. A year ago, the state had 50 active rigs.
The U.S. decline included a drop of 10 oil rigs to 599 while the number of gas rigs fell l2 to 158. The national count is still 146 higher than a year ago when there were 613 active rigs. The gain over the past year includes 102 oil rigs and 42 gas rigs.
The count in Texas slipped by 3 to 377 while New Mexico was unchanged at 109 and North Dakota stayed at 41. Louisiana's count declined one to 60 rigs while Colorado dropped one to 19 rigs
The Red Top Rig Report showed the rig count in Kansas plunged by 10, leaving 37 active rigs. Ohio was unchanged at 14 rigs and Pennsylvania saw no change at 22 rigs. West Virginia continued with 16 and the count in Wyoming fell 3 to 17 rigs.
Of the oil plays, the Permian Basin numbers dropped by 3 to 354 rigs while the Williston was unchanged at 42 and the Eagle Ford stayed at 72.
The Haynesville continued with 69 rigs and the Marcellus saw no change with its count of 37 rigs The Ardmore Woodford was unchanged with a count of 5 rigs and the Arkoma Woodford stayed at 2 rigs. The Cana Woodford remained at 25 rigs while the Barnett count of 2 was unchanged.
The Granite Wash count fell one to 9 active rigs while the D-J basin stayed at 16 rigs. The Mississippian saw no change with 4 rigs. The Utica stayed at 15 rigs.