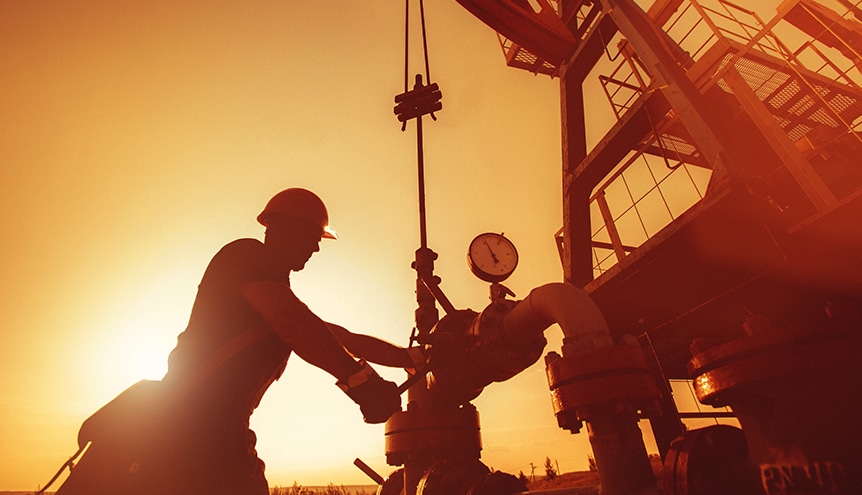 The nation's number of oil and gas rigs actively drilling for new energy dropped in the past week as did the number in Oklahoma.
The U.S. rig count, according to Baker Hughes Co., declined by 7 last week, falling to 753. The decline of 7 was all oil rigs as the national count fell to 600 while the number of active gas rigs was unchanged at 151.
The national count is still 103 higher more than a year ago when the total was 650 rigs. In the past year, the number of oil rigs is 78 higher while the number of gas-drilling rigs increased by 24.
Oklahoma's county fell by 2 rigs in the past week, leaving 62 still breaking the horizon. A year ago, the state had 51 active oil and gas rigs.
Texas was unchanged at 370 while New Mexico numbers dropped by 2 to 106. North Dakota was unchanged at 41 rigs while Louisiana saw no change and remained at 64.
In Kansas, the count increased by 3 to reach 37 according to the Red Top Rig Report published by the Independent Oil and Gas Service, Inc. Colorado's count fell one to 17 while Ohio was unchanged at 14.
Pennsylvania gained 3 to reach 25 while West Virginia's count decreased by 3 to 12. Wyoming numbers remained at 18.
The Permian Basin, the nation's most active oil and gas region in West Texas and southeast New Mexico, saw a gain of one rig to reach 353.

The Williston in North Dakota and Montana was unchanged at 42 rigs.
The Haynesville saw its count drop by 2 to 68 while the Eagle Ford remained at 71 rigs. The Marcellus was unchanged at 36.
The Ardmore Woodford added a rig to reach 2 while the Arkoma Woodford saw its count lose one rig, leaving only one in active operation. The Cana Woodford count grew by one to 30. The Barnett count slipped by one, and only one rig is still active.
The D-J Basin count fell one to 15 and the Granite Wash numbers dropped by 2 to 7 rigs. The Mississippian saw no change and remained at 4 rigs. The Utica remained at 15.