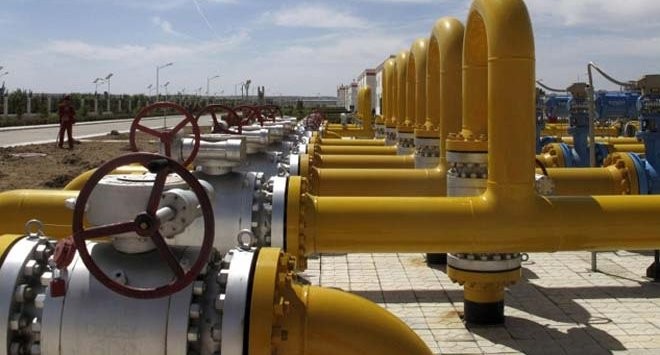 Oklahoma Corporation Commissioners approved two more utility matters concerning fuel adjustment requests which covered extreme natural gas purchases during the 2021 winter storm.
The reviews are required under state law, in which the Commissioners are tasked with the requirement that they "shall continually monitor and oversee the application of all fuel adjustment clauses." The law requires also a general public hearing related to the fuel, purchased gas, and purchase power adjustment clauses of all public utilities "but no less frequently than once every 12 months."
The latest approvals were of the requests by Summit Utilities Oklahoma Inc and three small gas utilities, Panhandle Natural Gas. Inc., West Texas Gas Inc., and First Natural Gas.
Commissioners voted 2-0 with Commissioner Bob Anthony choosing not to participate in either matter because of his opposition to the lack of fuel cost information provided by utilities following the Winter Storm Uri of 2021.
Summit Utilities' request PUD2022-000068 was filed after the company acquired the gas distribution assets in January 2022 of CenterPoint Energy in Arkansas, Oklahoma and areas around Texarkana, Texas.
The Public Utilities Division of the Commission supported the request of Summit Utilities, following the PUD's examination of whether the cost of gas procured by the company was prudent.
The cases of the three small gas utilities were also approved at the recommendation of the Public Utilities Division. Figures concerning the natural gas purchases were made available in the request which was filed as PUD2022-000090 under the commission's electronic filing system. They also reflected how natural gas prices rose to extremes during the frigid storm that gripped Oklahoma and numerous other midwestern states.
Documents revealed Panhandle Natural Gas served 93 customers in Beaver and Texas Counties in the Panhandle during 2021. The company purchased 8,167 Mcf of natural gas for $81,502 or an average cost of $9.98 per Mcf. It collected $39,013 from its customers. The 2021 figures compared to 2020 purchases of 6,585 Mcf of natural gas at a cost of $33,440 and an average cost of $5.08 per Mcf.
West Texas served 4,633 customers in 7 western Oklahoma counties–Cimarron, Texas, Woodward, Harper, Ellis, Roger Mills and Dewey.
The 2021 figures included 337,388 Mcf of natural gas for $1,235,023 and an average cost of $3.66 per Mcf. The company recovered $1,147,997 from its customers. In 2020, a year before the disastrous Winter Storm Uri, West Texas acquired 380,523 Mcf of natural gas but the cost was only $671,411 for an average of $1.76 per Mcf.
First National did not serve customers in 2021.