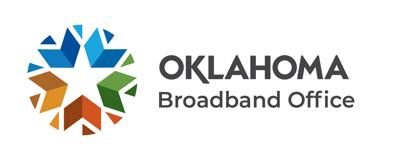 Oklahoma's recent creation of a state Broadband Office, a move designed to expand broadband internet access across the state, received a strong endorsement from the Enid News & Eagle.
The paper's editorial board came out with encouragement to find the right person to run the office.
Oklahoma has had a big gap in broadband services across our state for a long time, and hopefully we're getting closer to finding the right state leader to permanently lead our state's broadband expansion efforts.
Lawmakers have tasked the Broadband Office with increasing broadband internet access to 95% of the state by 2027. They've said the person selected will need to have the technical and fiscal know-how to oversee Oklahoma's federally funded expansion effort expected to top $1.5 billion through mid-2028. Legislators hope to expand access to everyone except those in areas where extreme distance or terrain makes it cost-prohibitive.
Implementing rural broadband expansion is a big undertaking, and the state did the right thing by going back to the drawing board when it came to establishing a salary for the new director. After increasing the salary range to $175,000 to $205,000 a year, the state had 31 new applicants apply to lead its Oklahoma Broadband Office. Mike Fina, chairman of the Oklahoma Broadband Office governing board, said the applicant pool has been narrowed to five and initial interviews have begun.
As the state works to put the right people and processes in place to manage broadband expansion efforts, private companies should prepare for rural infrastructure projects coming in the months and years ahead. The effort will require building a robust network of skilled workers to build rural infrastructure. Leaders across the state in both government and the private sector will have to work together.
Our rural economies depend on the success of this effort. The lack of connectivity has left much of rural Oklahoma behind. We found out just how far behind rural Oklahoma was during the pandemic when more than 300,000 Oklahoma students didn't have internet service at a time when schools were shut down and trying to accomplish remote learning.
We have to get this right. There is a lot of money on the line for this program. We hope there is a wide range of qualified candidates who are willing to take on this important job, and the Broadband Office has to insist the right process and oversight are put in place from the beginning to ensure success.
Enid News and Eagle