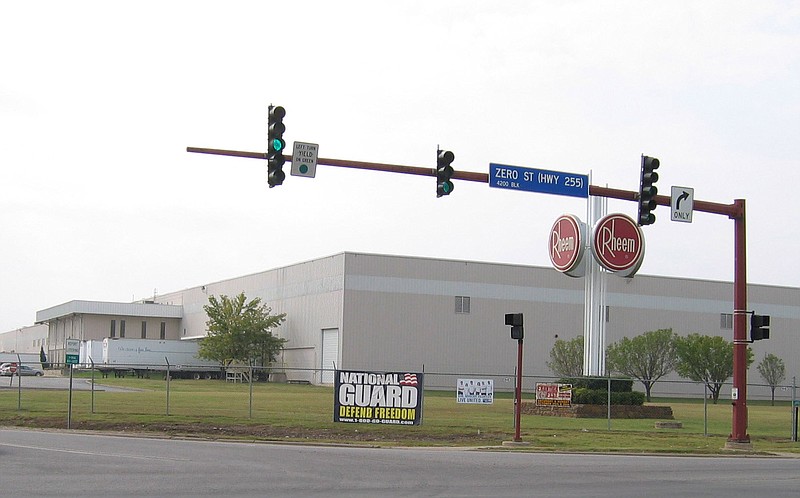 Just across the Oklahoma state line in Fort Smith, Arkansas, a $20 million expansion project that will result in 100 new jobs will be carried out by heating and air product manufacturer Rheem.
The Atlanta-based company announced the project this week saying it will include new construction and infrastructure at the Fort Smith manufacturing plant.
"This expansion demonstrates our committed partnership with the state and rewards the Fort Smith community — enabling our continued growth and leadership,"said Andrew Welch, director of operations, Rheem air-conditioning division.
"We are excited to see Rheem grow and succeed in Fort Smith," Secretary of Commerce Mike Preston said in a news release. "Rheem is creating both corporate and manufacturing jobs that spur economic development and raise the quality of life for employees and their families."
Most of the new jobs will be in production and office personnel. The expansion will include construction of an Innovation Learning Center which will serve as a site to train Rheem distributors and contractors.
Rheem is owned by Japan-based Paloma Co. Ltd.