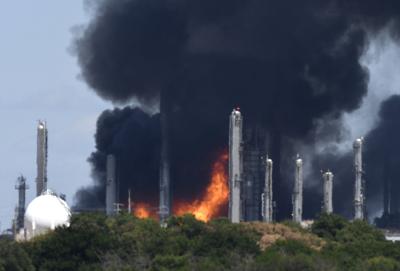 ONEOK, Inc for the first time is releasing some details about the disastrous July 9 fire that occurred at its liquids fractionation facility in Medford, Oklahoma. It indicated the loss approached $100 million.
In its third quarter earnings report, ONEOK stated it had received notice its insurers agreed to pay a $100 million unallocated first installment of insurance proceeds related to the incident.
ONEOK stated that the facility "remains out of service" following the fire but the company continues to provide midstream services while the facility is inoperable.
The company stated in the quarterly report that to date, it has received approximately $45 million of the $100 million and expects to receive the remainder before year end. ONEOK has applied the cash received to the outstanding insurance receivables.
During the third quarter 2022, ONEOK incurred costs subsequent to the 45-day business interruption waiting period of $21.7 million, primarily related to third-party fractionation costs, and recorded a partial impairment charge of $6.7 million, representing the value associated with certain Medford facility property based on limited assessments to date.
There is no income statement impact of these incurred business interruption costs or impairment charges, as they are fully offset by insurance receivables.