Depending on which rig reporting service you read, the nation's rig count either fell by 14 in the past week or grew by two.
Enverus reported a decline of 14 rigs in the last week to a peak of 883 rigs in the week ended Oct. 19.
"While the Gulf Coast and Williston Basin were flat at 119 and 42 rigs, respectively, all other major plays saw weekly declines. The Anadarko Basin fell by four to 80 rigs running, and the Permian was down by two at 329. The Appalachian and DJ basins each dropped one rig to reach 56 and 22," stated Enverus.
On Friday, Baker Hughes reported a growth of two rigs to a total of 771. The count gained two oil rigs for a total of 612 while the number of gas rigs was unchanged at 157. In the past year, the U.S. rig count, according to Baker Hughes is 229 higher from the 542 reported last year at this time. The growth in the past 12 months included 169 oil rigs and 58 gas rigs.
Baker Hughes reported Oklahoma was unchanged in the past week at 65 working rigs while Texas gained six to reach 371. New Mexico's count fell by four to 105 while North Dakota stayed at 38 rigs.
Louisiana saw a decline of one rig to 62. The Red Top Rig Report showed Kansas was unchanged at 59 rigs. Ohio stayed at 12 while Pennsylvania was unchanged at 24 and West Virginia continued with 17 working rigs. Wyoming added one to reach 23 rigs.
The Permian Basin, reported Baker Hughes, was unchanged with 346 rigs while most other rigs saw no changes as well. The firm reported the only increase was 3 rigs in the D-J Basin to reach 20 rigs.
Otherwise, the Ardmore Woodford stayed at 5. The Arkoma Woodford saw no change with three and the Cana Woodford was unchanged at 26.
The Barnett stayed with three rigs  while the Eagle Ford continued with71.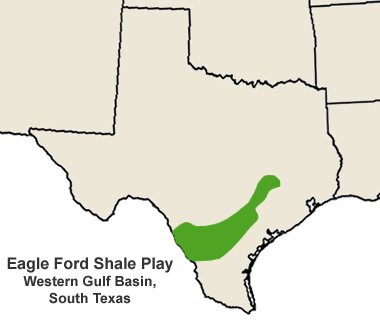 The Granite Wash was unchanged at six and the Haynesville continued with 71 rigs.
The Haynesville continued with 70 rigs while the Marcellus saw no change at 41 and the Mississippian was unchanged at one rig.
The Utica's count of 12 rigs was unchanged. The Williston Basin continued with 40 working rigs.