With another strong boost from the state's oil and gas industry, the amount of money that flowed into the Oklahoma treasury in August was record-setting said State Treasurer Randy McDaniel.
In an announcement this week, McDaniel said the records are signs of a robust Oklahoma economy.
August gross receipts set record highs for:
• Twelve-month total receipts of $16.82 billion.
• Twelve-month Use Tax receipts of $1.01 billion.
• Collections for the month of August at $1.37 billion.
• Monthly Gross Production tax collections of $205.6 million.
"Gross receipts paint a positive picture of Oklahoma's economy during a time many people find challenging," Treasurer McDaniel said. "Inflation, while moderating from a few months ago, remains a concern. Even so, the fundamentals of our economy remain strong with low unemployment and rising personal income."
Total collections in August of $1.37 billion are 17.2 percent higher than receipts in August of last year. Twelvemonth receipts of $16.82 billion exceed collections from the previous period by $2.53 billion, or 17.7 percent.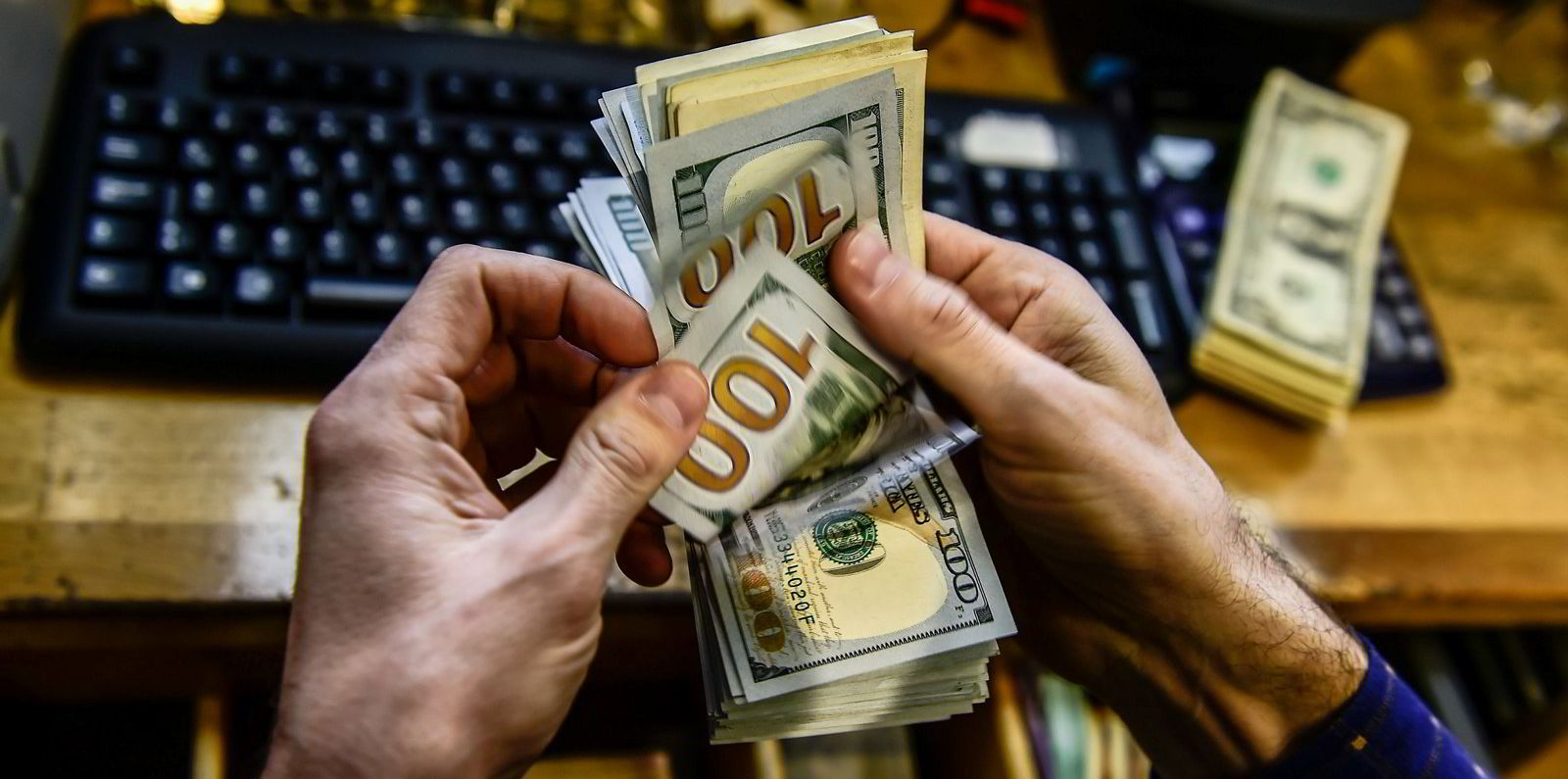 Record receipts from the gross on oil and gas extraction of
$205.6 million are up by $102.5 million, or 99.5 percent, from the
prior year. August payments are from June production when the average price of West Texas Intermediate crude oil was $114.84 per barrel, also a record high. Natural gas in June sold for $7.70 per million BTU at Henry Hub, well above average historical prices.
As a reflection of increased online shopping, use tax receipts for
the past 12 months are more than $1billion, exceeding collections from the prior period by 15 percent.
Other indicators as measured by the Consumer Price Index, the U.S. Bureau of Labor Statistics (BLS) reports the annual inflation rate at 8.5 percent in July. The energy component of the index
is up 32.9 percent over the year. The food index rose by 8.5 percent.
The Oklahoma unemployment rate in July was reported as 3.0 percent by the BLS. That is up from 2.9 percent in June. The U.S. jobless rate was listed as 3.5 percent in July, down by one tenth of a percentage point from June.
The monthly Oklahoma Business Conditions Index shrank in August. The index for the month was set at 60.7, down from 63.2 in July. The outlook remains positive as numbers above 50 indicate economic expansion during the next three to six months.
August 2022 collections compared to gross receipts from August 2021 show:
• Total monthly gross collections are $1.37 billion, up by $201.8
million, or 17.2 percent.
• Gross income tax collections, a combination of individual and
corporate income taxes, generated $362.6 million, up by $51.8
million, or 16.7 percent.
° Individual income tax collections are $346.5 million, an increase of $51.9 million, or 17.6 percent.
° Corporate collections are $16.1 million, down by $99,400, or 0.6
percent.
• Combined sales and use tax collections, including remittances
on behalf of cities and counties, total $589.9 million – up by $51.3
million – or 9.5 percent.
° Sales tax collections total $500.6 million, an increase of  $34 million, or 7.3 percent.
° Use tax receipts, collected on out-of-state purchases including
internet sales, generated $89.3 million, an increase of $17.3
million, or 24 percent.
• Gross production taxes on oil and natural gas total $205.6 million, an increase of $102.5 million, or 99.5 percent.
• Motor vehicle taxes produced $77.1 million, down by $603,965,
or 0.8 percent.
• Other collections composed of some 60 different sources
including taxes on fuel, tobacco, medical marijuana, and alcoholic
beverages, produced $137.3 million – down by $3.2 million, or
2.3 percent.
° The medical marijuana tax produced $4.6 million, down by
$966,031, or 17.5 percent from August 2021.