A big second quarter for Laredo Petroleum was reported this week including net income of $262.5 million, cash flows from operating activities of $368.1 million, and free cash flow of $110.5 million.
The company reported net income attributable to common stockholders of $262.5 million, or $15.41 per diluted share. Adjusted Net Income1 for the second quarter of 2022 was $127.8 million, or $7.50 per adjusted diluted share. Adjusted EBITDA for the second quarter of 2022 was $278.4 million.
The Tulsa company saw a 53% increase in its daily oil production which totaled 40,553 barrels of oil a day and 87,032 barrels of oil equivalent a day. The BOEPD total was a 1% increase.
Laredo also managed to reduce its net debt and increased total liquidity to $1.148 billion from $646 million in the first-quarter 2022. As a result, the company repurchased 184,173 shares for $16.1 million and $91.4 million face value of term debit at 98% of par value.
"Our strong financial results in the second quarter are a direct result of our multi-year strategic transformation," stated Jason Pigott, President and Chief Executive Officer.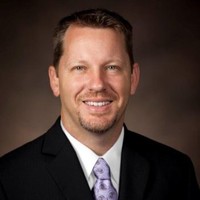 "We delivered record Adjusted EBITDA and Free Cash Flow, introduced a plan to return capital to shareholders through a $200 million equity repurchase program and repurchased more than $40 million of equity and debt. At $100 oil for the remainder of 2022 and $90 oil for 2023, we expect to deliver approximately $840 million of Free Cash Flow for full-year 2022 and 2023 combined and to continue repurchasing our equity and debt."
During the second quarter of 2022, Laredo completed 11 wells and turned-in-line seven wells. Total incurred capital expenditures were $138 million, excluding non-budgeted acquisitions and leasehold expenditures. Total investments included $112 million in drilling and completions activities, including $12 million of non-operated capital, $6 million in land, exploration and data related costs, $13 million in infrastructure, including Laredo Midstream Services investments, and $7 million in other capitalized costs.
Late in the second quarter of 2022, Laredo TIL'd the six-well Leech package, developed in the company's most southeastern unit of its Howard County leasehold. The package has been producing for approximately 60 days, with the expected increase in oil production slower than expected. Production guidance for the remainder of 2022 has been adjusted to reflect the current range of outcomes for the Leech wells.
No additional completions are planned in the area until 2024 and the Company will adjust development strategies based on the longer-term performance of the package.
Laredo is currently operating two drilling rigs and one completions crew and expects to complete 11 wells and TIL 13 wells during the third quarter of 2022 and to complete 13 – 15 wells and TIL 12 – 17 wells during the fourth quarter of 2022. Laredo expects incurred capital expenditures for full-year 2022 to be in-line with its previously updated capital budget of $550 million.
Laredo anticipates operated activity levels in 2023 will be comparable to 2022 with an annual average of approximately two drilling rigs and 1.4 completions crews. Total capital expenditures, based on current service costs and anticipated activity levels, are expected to be approximately $585 million.
At this time, the Company expects that its planned investments in 2023 will result in low single-digit oil growth. At $90 WTI for full-year 2023, Free Cash Flow is expected to be approximately $560 million.
Click here for entire release