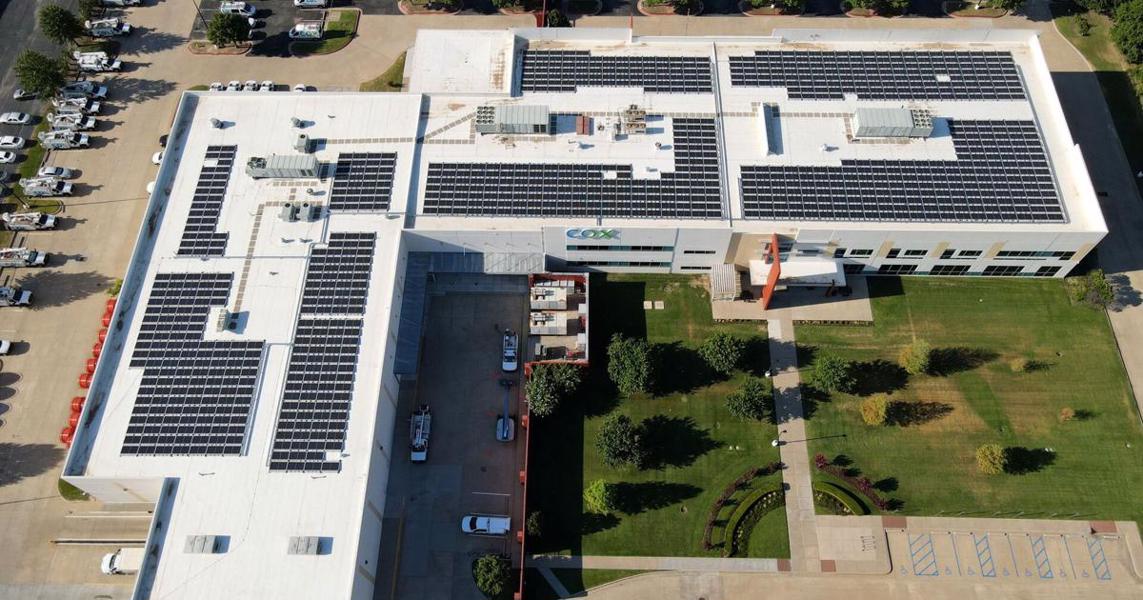 Cox Communications in Tulsa recently put a $130 million solar array on line, a move that will produce 400 kilowatts of power and nearly 20% of the building's annual electricity needs.
"Through clean renewable power coming from the sun, it allows us reduce our carbon impact for this one facility by over 580 tons of carbon per year," said David Rossi, senior manager for the Atlanta-based Cox Enterprises' engineering and sustainability team.
The building is 110,000 square feet in size and is the latest solar project to be completed by Cox nationwide. Cox has carried out at least 53 other solar projects across the U.S. over the past 15 years.Cox, which employs about 500 people in Tulsa, has sunk more than $130 million nationally in conservation and sustainability efforts since the start of Cox Conserves, the company's national sustainability program, in 2007, he said. The company has done 53 solar projects nationwide in the past 15 years, said Gene Coleman, who manages operation and maintenance for the company's renewable assets.t
At least 900 panels, each about 20-square feet in size make up the project. Through the use of inverters that convert direct current electricity generated by the panels, the power will go directly to the building's operations.
Click
here
for
Tulsa World