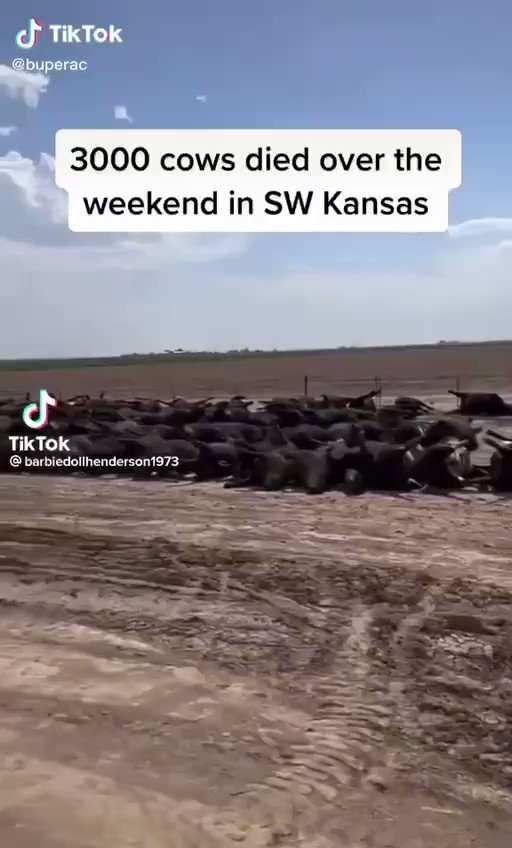 While the heat can take a toll on energy workers in the Midwest, it left a dramatic instance of dead cattle just north of the Oklahoma Panhandle last weekend.
"It' s a weather issue."
It's how one feedlot consultant described what happened last weekend in southwest Kansas where some reports indicated an estimated 8,000 to 10,000 cattle in feedlots died in the extreme heat, lack of wind and high humidity.
Temperatures soared to 108 degrees in some areas of the state.
"They were the biggest, fattest and blackest cattle," said the consultant when discussing the deaths at feedlots around Liberal, Ulysses and Garden City.
The mostly Angus cattle absorbed the heat faster than other lighter-colored livestock. Adding to the conditions were the weight of the feeders, many who were nearly ready to be trucked to slaughtering plants.
Fortunately, the lack of wind wasn't an issue in the Oklahoma Panhandle just south of Liberal and Ulysses.
The cattle started dropping on Saturday and the death toll grew on Sunday as the cattle succumbed to the lack of wind and high humidity at numerous feedlots. One video at one lot showed row after row of dead "fats" as a payloader moved their carcasses.
Some feedlots were kept busy moving dead cattle out of the way of water troughs so the surviving livestock could get to the water.
The forecast for Oklahoma and the region will only get worse in the coming week as daytime highs of 100 degrees or more are expected.
Newsweek posted what it called "shocking" footage of the dead cattle and said the death toll might have been closer to 3,000 head of livestock.
The AgDaily also revealed the footage of the dead cattle at one feedlot.
Another issue faced by the feedlot operators was the burial of the dead animals. The estimated cost of $40 a head for burial has to be borne by the feedlot operators.