A report indicates the Environmental Protection Agency is investigating closure plans for more than 160 unlined coal ash ponds nationwide including at least two in Oklahoma.
E&E News revealed the EPA  list showing the Oklahoma facilities include a bottom ash impoundment at the Western Farmers electric Cooperative plant near Hugo and a bottom ash pond at the AEP Northeastern power plant in Rogers County.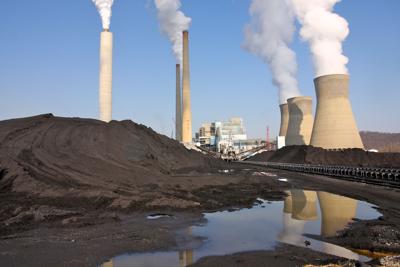 The AEP power plant web site indicated there are two ash storage sites that fall under the monitoring program for coal combustion residuals as laid out by the EPA in 2015. One is the landfill and the other is the bottom ash pond, both of which are said to be still in active use.
The site said some is stored in a lined landfill. The landfill was not lined when first built but an intermediate liner was added later.
Plans were made public in 2015 for the closure of the Western Farmers Electric Cooperative power plant's bottom ash impoundment near Fort Towson and Hugo.
The plant's website indicated a final cover inspection and maintenance of the CC3 site will be conducted for a period of 30 years once the closure is completed. Annual inspections will occur along with groundwater monitoring.
E&E News reported the the EPA list — showing facilities from Arizona to New York — raises concerns about contamination of nearby waterways and drinking water supplies and provides a window into the agency's ongoing crackdown on coal ash, one of the largest sources of water contamination in the country. Coal ash contains contaminants like mercury, cadmium and cancer-causing arsenic.
EPA in January said such ponds or impoundments, as well as landfills, cannot close if coal ash is in contact with groundwater, a requirement that's meant to protect nearby communities.
Click here for E&E News