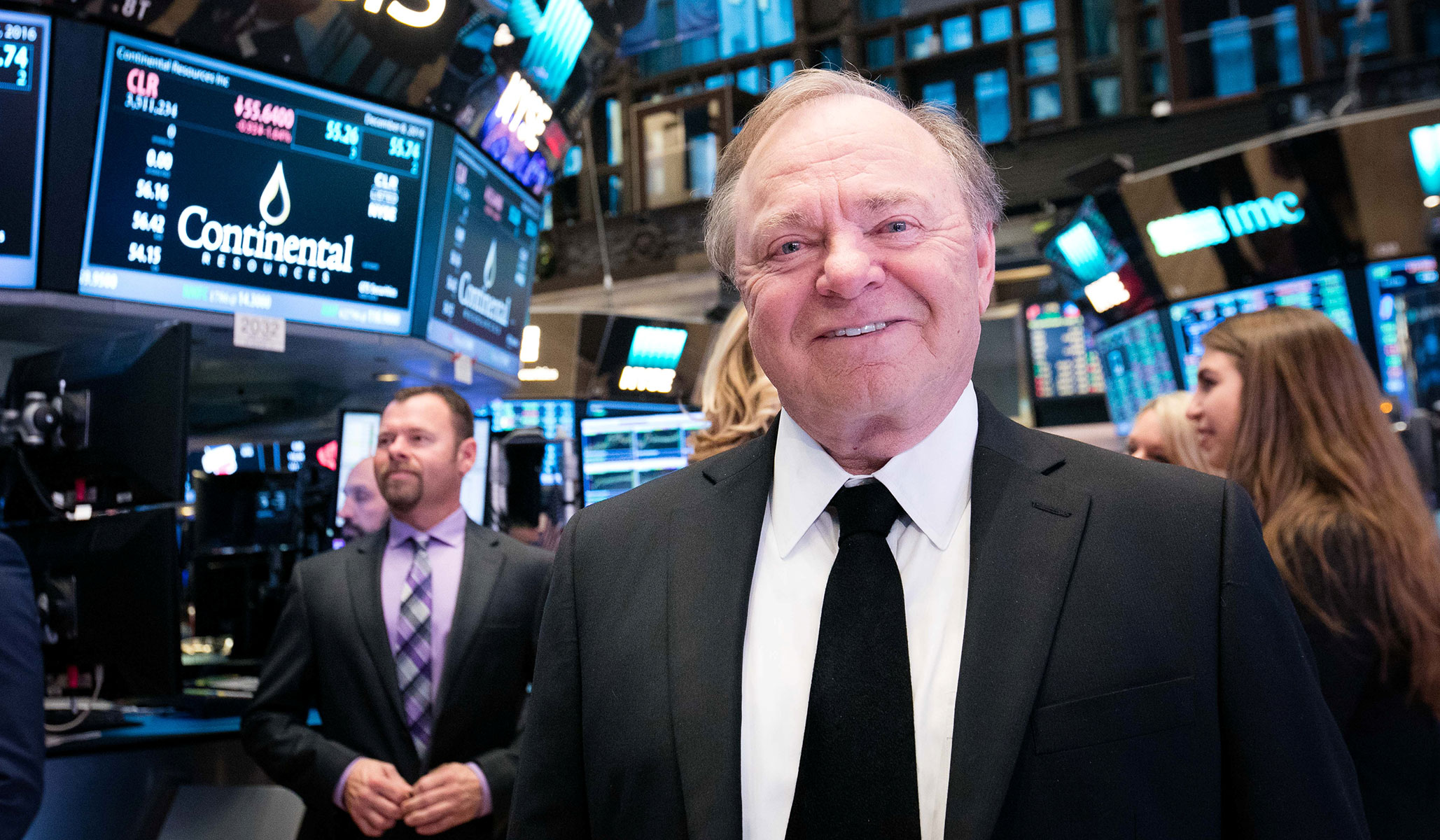 Harold Hamm's offer to take Continental Resources Inc. private with an offer of $70 a share, a bid that will cost him an estimated $4.4 billion in cash, is looking better following Tuesday's close of trading on Wall Street.
Continental Resources closed down 84 cents or 1.28% and settled at $66.67 a share or more than $3 less than what Hamm offered last week to the company's board of directors.
The day's range of Continental shares didn't come close to $70 and included a low of $65.90 and a high of $67.83.
The Board of Directors has not announced a decision whether to accept the all-cash offer. In reviewing Hamm's offer, the board said it would form a special committee of directors to consider the proposal. The company stated that if the independent committee decides to reject Hamm's offer, he and his family would continue as long-term shareholders.
The offer put a value of Continental Resources at $25.41 billion and Hamm and his family trust already own about 83% of the company shares.
Some analysts suggested a week ago that Hamm's offer was too low and that company shares were really valued at $100 each. But as trading continues, Hamm's proposal might prove to be attractive to shareholders. There is no doubt that shareholders will be anxious in the coming days as they view what happens to the value of their stock.