Oklahoma City-based Ascent Resources Utica Holdings, LLC released its first quarter 2022 financial report on Tuesday showing a net loss of $1.6 billion and adjusted net income of $81 million.
The company's adjusted EBITDAX was $280 million while the net loss was reported to have been largely driven by a $1.6 billion unrealized commodity derivative fair value loss primarily due to an increase in the forward strip for natural gas.
Ascent incurred $240 million of total capital expenditures in the first quarter of 2022 including $199 million for well costs, $31 million for acquisition and leasehold costs and another $10 million for capitalized interest.
Commenting on first quarter performance, Ascent's Chairman and Chief Executive Officer, Jeff Fisher said, "The team had a strong start to the year, with production averaging 2.0 bcfe/d while generating $280 million of Adjusted EBITDAX during the first quarter. The business continues to be anchored by our strong operational execution, which is now being further propelled by a structural shift in natural gas fundamentals. We believe that, taken together, these key attributes make a compelling case for Ascent's long-term value proposition."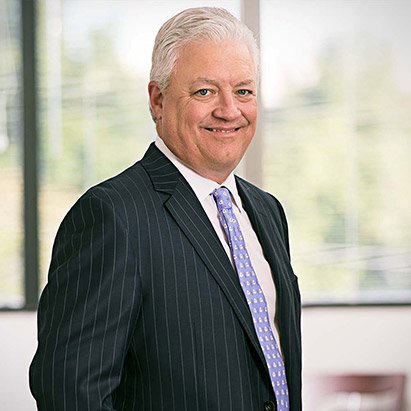 Fisher continued, "The hedge restructuring is another avenue that allows us to accelerate balance sheet improvement. As we move forward, we will continue to evaluate opportunities that allow us to create value through our best-in-class operational execution and capital efficiency while maintaining our commitment to responsible operations in order to maximize returns and improve our financial metrics."
First Quarter 2022 Financial Results
First quarter 2022 net production averaged 1,955 mmcfe per day, consisting of 1,821 mmcf per day of natural gas, 6,933 bbls per day of oil and 15,456 bbls per day of natural gas liquids ("NGL").
First quarter 2022 price realizations, including the impact of settled derivatives, were $3.23 per mcfe. Excluding the impact of settled derivatives, price realizations were $5.32 per mcfe in the first quarter of 2022.
Balance Sheet and Liquidity
As of March 31, 2022, Ascent had total debt outstanding of approximately $2.6 billion, with $460 million of borrowings and $169 million of letters of credit issued under the revolving credit facility. Liquidity as of March 31, 2022 was $1.2 billion, comprised of $1.2 billion of available borrowing capacity under the revolving credit facility and $6 million of cash on hand. Our leverage ratio at the end of the quarter was 2.3x based on LQA Adjusted EBITDAX and 2.4x based on LTM Adjusted EBITDAX.
In April 2022, Ascent's borrowing base was reaffirmed at $1.85 billion pursuant to the regularly scheduled semiannual borrowing base redetermination under our credit agreement.
Operational Update
During the first quarter of 2022, Ascent operated four drilling rigs and two fracture stimulation crews. The Company spud 17 operated wells, hydraulically fractured 19 wells, and turned in line 10 wells with an average lateral length of approximately 15,500 feet. As of March 31, 2022, Ascent had 677 gross operated producing Utica wells.
Well costs averaged approximately $636 per lateral foot during the first quarter of 2022, in line with internal expectations. We employed two fracture stimulation crews during the first quarter, which will accelerate turn-in-line activity in the second and third quarters. However, this level of activity on the completion side resulted in increased costs and lower efficiencies as the second crew was not deployed on a continuous basis. The Company continues to execute at a high level, but additional inflationary pressures are becoming more prevalent, including commodity prices and labor. We are actively evaluating this situation for potential impacts to both our capital budget and development plan.
Hedging Update
Subsequent to quarter end, Ascent executed on $300 million of hedge restructurings to increase the weighted average strike price from $2.75 to $3.57 per mmbtu on certain existing natural gas swap contracts in place for the remainder of 2022, with no change to volumes hedged. This restructuring is expected to substantially increase 2022 Adjusted EBITDAX and Adjusted Free Cash Flow while reducing our year-end 2022 leverage ratio.
Source: Ascent press release