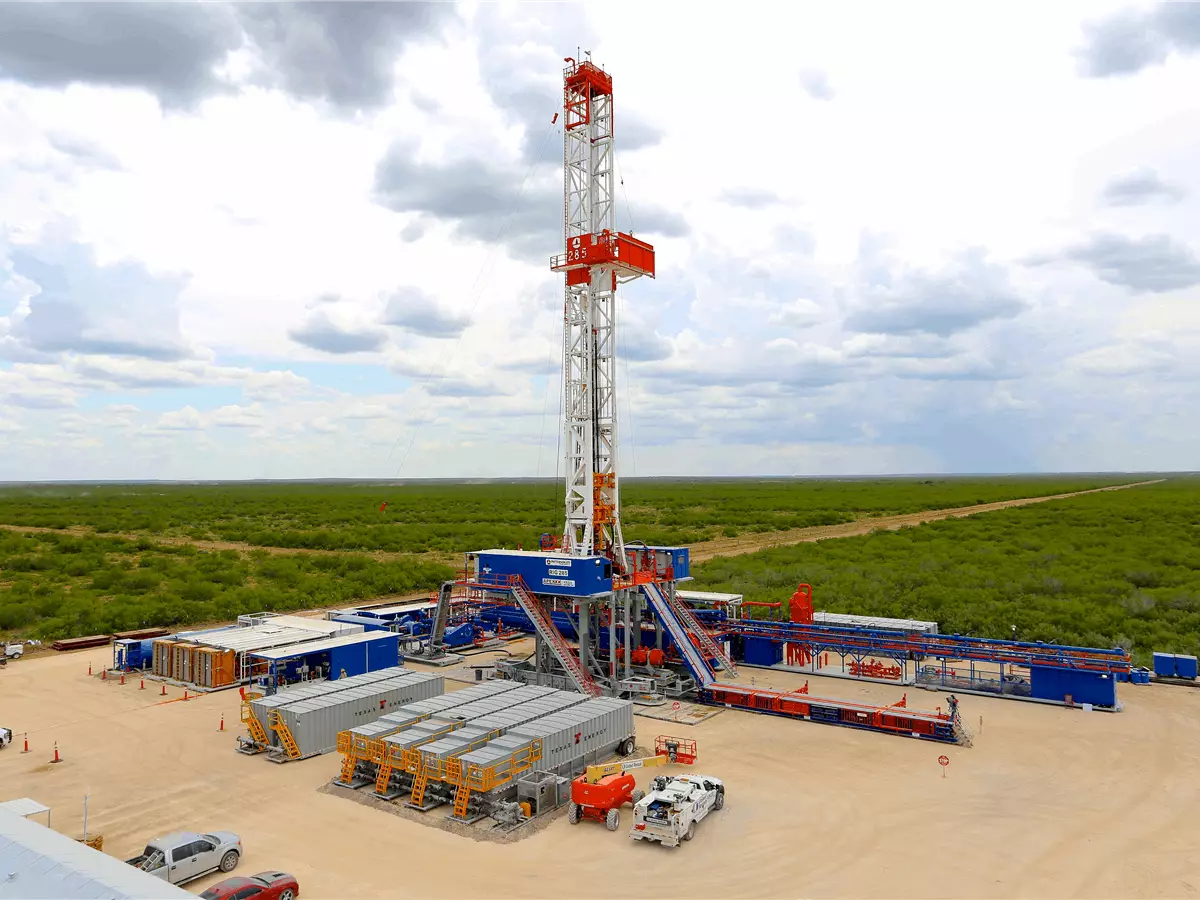 Patterson-UTI indicated in a recent report it is still working on fully recovering to its 2019 active rig count, one that includes at least 20 working rigs in Oklahoma as of the end of 2021.
The Houston-based company stated its average active U.S. rig count for the fourth quarter of 2021 was 106 rigs, an increase from a third quarter average of 80 rigs. But by the end of the year, the company boasted of 192 marketed land-based drilling rigs.
Region
Number of Rigs
West Texas
73
Appalachia
33
Rockies
24
Oklahoma
20
South Texas
19
East Texas
15
Colombia
8
Total
192
The company identified all of the drilling rigs as electric rigs, those capable of converting the power from its diesel engines into electricity to power the rig.
In early March 2022, Patterson-UTI reported that for the month of February, it had an average of 116 drilling rigs operating in the U.S. and for the two months of January and February 2022, the average was 114.
Average drilling rigs operating reported in the Company's monthly announcements represent the average number of the company's drilling rigs that were earning revenue under a drilling contract in the United States.
Patterson-UTI said reduced demand for crude oil and refined productions related to the COVID-19 pandemic in 2020 led to a significant reduction in crude oil prices and thus, demand for drilling and completion services in the U.S.
The company moved quickly in the first quarter of 2020 to reduce drilling and completion activity when demand dropped.
As for 2022, the company has been hit with inflation. In the recent report, the firm said that combined with the increasing challenge of attracting employees to the industry, inflation is increasing the complexity of reactivating equipment in order to reach 2019 rig activity.