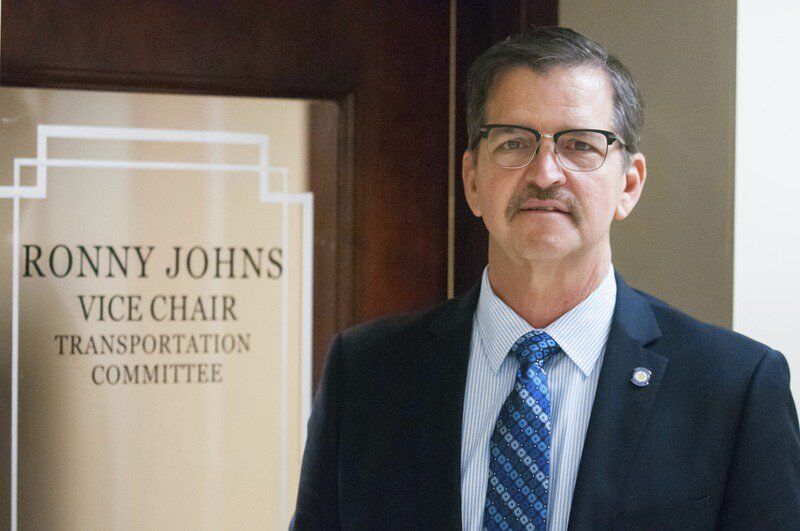 Rep. Ronny Johns, R-Ada, has been appointed chair of the House Transportation Committee by House Speaker Charles McCall, R-Atoka. Johns previously served as vice chair of the committee.
Previous chair Rep. Avery Frix, R-Muskogee, has been named chairman emeritus under House precedent for members seeking higher office.
"Transportation is consistently one of the issues that Oklahomans are most concerned about, and the House Transportation Committee handles some of the most influential bills the Legislature passes," Johns said. "I want to thank Representative Frix for his leadership on this committee. I look forward to stepping into this role and facilitating meaningful change for Oklahomans around the state."
Prior to being elected to the Legislature in 2018, Johns was principal of Ada Junior High School. He has a master's degree from East Central University and is a lifelong Ada resident.
Frix, who was first elected to the House in 2016, was named chair of the Transportation Committee in his second term, serving in the role since 2019.
"Safe and efficient infrastructure is important for people who live in Oklahoma and key to building our state's economy," Frix said. "During my time in office, I've witnessed the effect of the commitment by House Republicans to making transportation a priority. We've seen the conditions of roads and bridges going from some of the worst in the nation to some of the best. I know this work will continue, and for that I know all Oklahomans are thankful."
Oklahoma currently ranks 7th nationally for bridge conditions by the Federal Highway Administration. In 20004, the state ranked 49th in the nation due to a large number of structurally deficient bridges. This accomplishment followed a years-long effort by the Oklahoma Legislature – initiated by House Republicans upon attaining the chamber's majority in 2004 – to improve transportation infrastructure statewide.
Source: House release