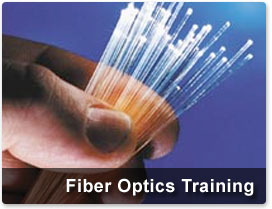 Some Pandemic Relief Funding received by Oklahoma will go toward training of fiber optic technicians at two vocational-technical schools in the state.
Rep. Logan Phillips, R-Mounds announced the Joint Committee on Pandemic Relief Funding-Transportation, Infrastructure & Rural Development Working Group approved the proposal last week. He said the full committee will be tasked with development and implementation of the fiber optic technician training program.
"This training program will set the standard for the nation, and really be the first of its kind," Phillips said. "I have been fighting for progress on broadband issues throughout my time in the Legislature, and over the past few years we have really taken some substantive steps towards technological advancements here in Oklahoma."
He said the approval of the plan is another step toward assuring Oklahoma is keeping up with the rest of the country on the issue.
The program will be administered by the Oklahoma State University Institute of Technology (OSUIT) in coordination with Career Tech schools across the state. Two letters of agreement have already been signed with the Kiamichi and Wes Watkins Tech Centers.
The program builds upon a highly regarded existing fiber cabling program developed and implemented by OSUIT with the Cherokee and Muscogee (Creek) Nations over the last eighteen months.
Sen. James Leewright, R-Bristow, is co-chair of the state's Rural Broadband Expansion Council and co-chair of the Joint Committee on Pandemic Relief Funding's Transportation, Infrastructure, and Rural Development Working Group.
"This program represents another very important step in our efforts to ensure all Oklahomans have access to high-speed internet, a project that has been one of my top priorities for the past several sessions," Leewright said. "This goal is critical for business, education, government and other communications needs that are absolutely essential in the 21st century. This training program will ensure we have the technicians necessary to put the infrastructure in place for statewide access to broadband."
The Joint Committee on Pandemic Relief Funding is tasked with supporting the state planning of distributing nearly $1.9 billion in pandemic relief funds from the American Rescue Plan Act (ARPA). Funds can be used to respond to the public health and economic emergency, provide premium pay to essential workers, replace revenue lost due to the pandemic, and make necessary investments in water, sewer and broadband infrastructure.
The Transportation, Infrastructure & Rural Development Working Group is one of four that are vetting projects before they are sent to the full committee.
ARPA funds must be allocated to specific projects by December 2024 and expended by December 2026.