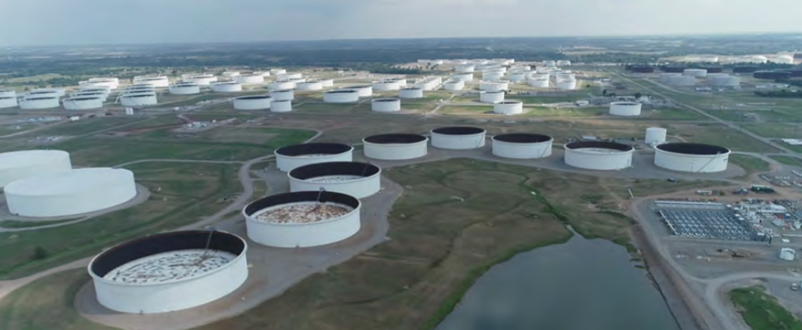 Indicative of what is happening to the crude oil supply in the U.S., the amount in storage at the Cushing hub in Oklahoma fell again in the past week.
The U.S. Energy Information Administration reported 23,778 million barrels of oil are on hand at the northern Oklahoma hub. That's a decline of 2,049 barrels of oil over a week.
At the start of the year, Cushing had storage of 34,838 million barrels of oil.
A year ago, the hub had storage of 48,044 million barrels of oil.