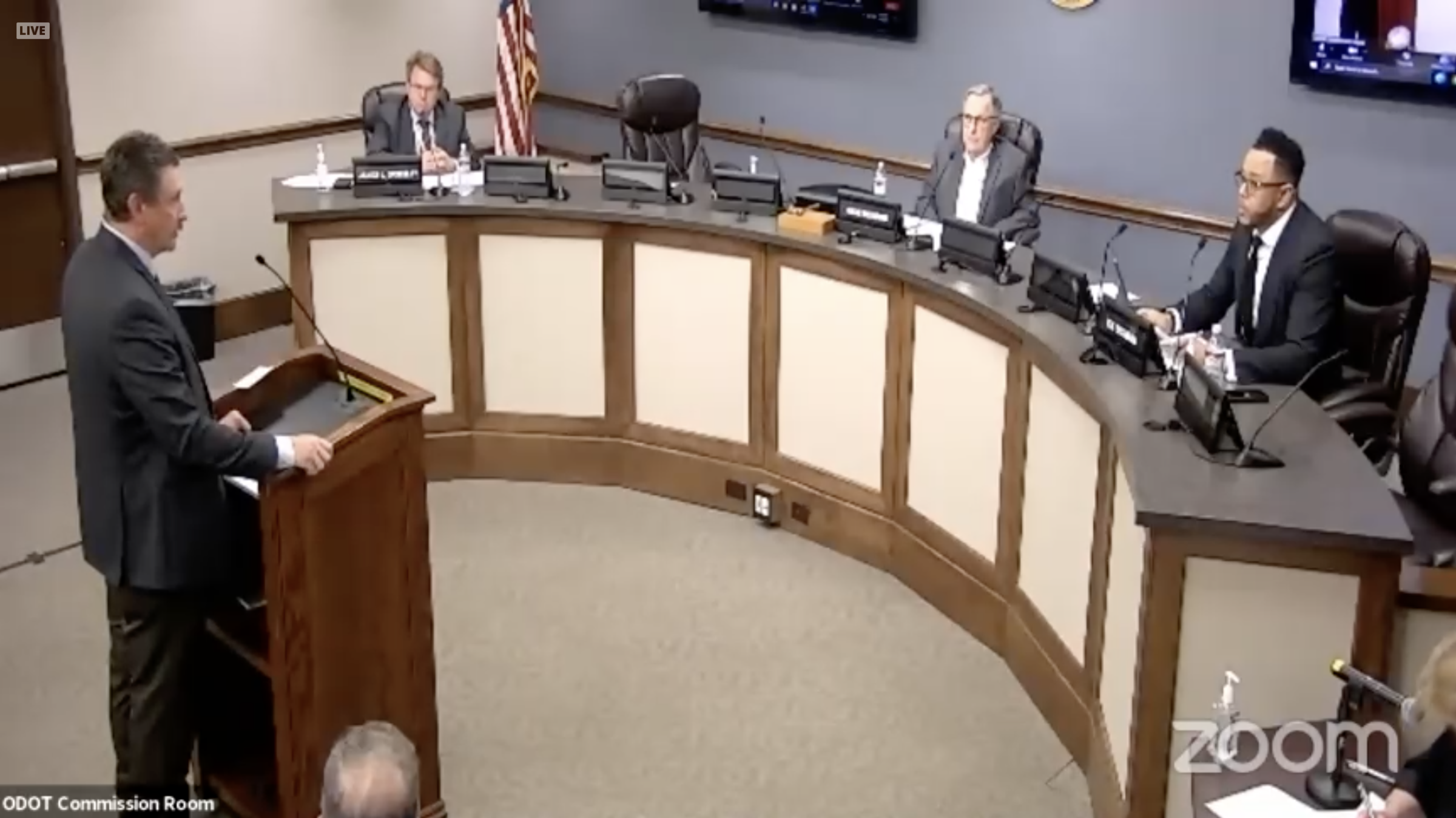 The Oklahoma Transportation Commission holds its monthly meeting on Monday, October.
The meeting will begin at 11 a.m. in the R.A. Ward Transportation Building, 200 N.E. 21st St., Oklahoma City. Members of the public and media may attend or watch the livestream video online.
Items to be addressed at the meeting:
The commission will consider approval of the Oklahoma Department of Transportation's Eight-Year Construction Work Plan for Federal Fiscal Years 2022-2029. The annually updated plan contains $8 billion in highway improvements statewide for the next eight years.
Secretary of Transportation Tim Gatz will update the commission on the status of budget talks in the U.S. Congress affecting infrastructure funding, and he will also debut a new public service announcement promoting seat belt use.
Commissioners will be asked to vote on whether to award contracts for several projects including I-44 bridge rehabilitation near Lawton/Fort Sill, intersection upgrades at Pennsylvania Ave. and Memorial Rd. in partnership with the City of Oklahoma City, and reconstruction of a segment of US-177 in Stillwater.
The full agenda can be viewed at https://www.odot.org/tcomm/tcmeetings2021.htm. A list of bids for road and bridge projects to be considered is available at https://www.odot.org/contracts/a2021/pdfs/lowbid2109.pdf
To watch the commission meeting video livestream:
The commission, a nine-member panel appointed by the governor and legislative leaders to oversee the state's transportation development, awards project contracts for road and bridge construction on a monthly basis.
The next Oklahoma Transportation Commission meeting is scheduled for 11 a.m. Monday, Nov. 1.
source: ODOT