There's a fear that the COVID-19 pandemic and the oil crisis will lead to a large increase in orphaned wells in the U.S. and the subject was reported on Monday by POLITICO's Morning Energy Report.
WAR OF THE WELLS: There are already tens of thousands of "orphaned" wells spread across U.S. oil-producing states, left abandoned by failed companies that did not have the cash to plug them before walking away. Now, the oil crash that is threatening to trigger a spate of bankruptcies could make that problem worse, sticking states with the bill to seal up the new orphan wells that pose pollution risks, Pro's Zack Colman reports this morning.
"Now comes the summer of Covid and the very ill-timed Russia and Saudi price war. We're expecting to see another wave [of orphan wells] over the next couple of years," said Patrick Courreges, spokesperson for the Louisiana Department of Natural Resources. "There's a lot of marginal operators struggling out there right now. A lot of them aren't going to make it."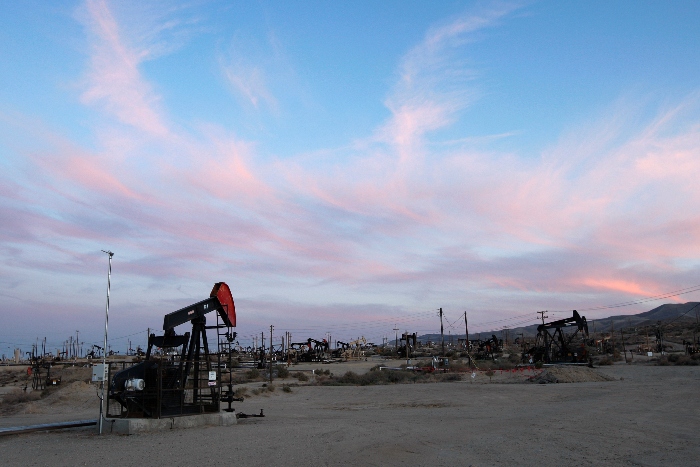 (Pump jacks and wells are seen in an oil field on the Monterey Shale formation. | Photo by David McNew/Getty Images)
Take Louisiana: The state doesn't have enough money to clear its existing backlog of 4,334 orphan wells, much less deal with new ones, said Courreges. Loopholes and grandfather clauses exempt many financially weak operators from paying into up the state's cleanup funds, he said, and those companies are often the likeliest to go under, leaving the state to pay. Regulators in Louisiana have tried increasing payments required of producers over the years, but frequent price crashes — like those in 2008 and 2015 — often bring pressure to reduce burdens on already stretched companies.
Some states are sounding the alarm. In New Mexico, the state's top land official said last week cleanup of abandoned wells could cost the state billions in the wake of the crash. Just before prices collapsed, the California Council on Science and Technology said it faced a potential liability of $528 million to remediate fewer than 6,000 wells. The problem is likely to leave a huge financial burden on state taxpayers, according to a report compiled by the Interstate Oil and Gas Compact Commission.
The wells also leak contaminants into groundwater and cause methane to migrate into aquifers, said Adam Peltz, a senior attorney at the Environmental Defense Fund. "Orphan wells in the best of times are a big deal. The potential for a coming tsunami of additional orphan wells is of concern to many," Peltz said. "There's a long way to go in putting our arms around the scope of the problem."
Source: POLITICO